With Starfield Confirmed as an Xbox Exclusive, PS5 and Series X Fans Bicker in Twitter
Published 06/18/2021, 10:57 AM EDT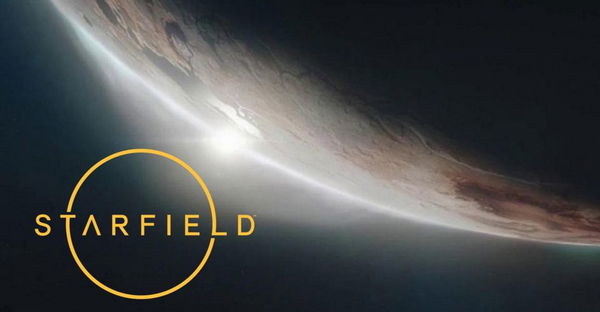 ---
---
Xbox and Bethesda co-hosted this year's E3 2021 showcase, revealing a number of top-notch titles. The two gaming giants finally revealed the trailer for the highly expected title, Starfield. This upcoming space exploration game is going to be set in a futuristic landscape. The two studios have spent countless amounts of time building the intricate universe that is going to harness a multitude of species.
ADVERTISEMENT
Article continues below this ad
The trailer has revealed a promising world that is going to take us all on an adventure into deep space. The studio also revealed that this upcoming space exploration title will be an Xbox exclusive. In the grueling console war, prominent titles like Starfield's exclusivity strikes at the heart of the gaming community.
ADVERTISEMENT
Article continues below this ad
video source: Bethesda Softworks
Twitter reacts to Starfield being an Xbox exclusive
Naturally, the console war has also created a massive divide within the gaming community. There are fans who are ardent supporters of Xbox products while the other side sees value in Sony's PlayStation devices and games. This has created a massive rift, where the two studios have been butting heads with each other in a form of exclusive titles, while the fans bicker over the same on Twitter.
The studio is aiming for a November release in 2022, which will roughly ask us to wait for 15 months.
Is Sony about to lose some fans because of Bethesda's merger with Xbox? This fan seems convinced that it is indeed time to jump ship and board the Xbox freight train.
Xbox Series X fans are definitely on the cloud 9 as the title is tailormade for the console.
Bethesda has sided with Xbox in the console wars, as the fans share hilarious memes about the same.
With this one stroke of brilliance, Xbox has definitely taken the lead in the console wars.
Ghost of Tsushima was a phenomenal title that the world enjoyed, but how will it stack up against Starfield in 2022?
Fans might have to work double shifts to afford both top-rated consoles of the modern era. Each one is going to come with its own gauntlet of exclusives, which will never crossover.
The hype is real and Xbox has already taken a dominant position with its fantastic E3 showcase.
Certain sections of the PlayStation fanbase feel robbed, as the Xbox's latest acquisition has closed all doors for Sony.
ADVERTISEMENT
Article continues below this ad
Bethesda was one of the biggest reasons I was a @PlayStation faithful. I'm sad I won't get to play #Starfield on the playstation, but @Xbox buying Bethesda don't NOT make me want to but their console! I hope im not that only one that feels that way. #robbed

— Nexb the Shadowalker (@shadowalker177) June 18, 2021
What do you think about this reveal? Which side of console wars do you support, Team Xbox or Team PlayStation? Let us know your thoughts in the comments below.
ADVERTISEMENT
Article continues below this ad
Watch this story: Top Fortnite Streamers
Trending Stories