Witness the Reunion of Joel and Ellie Once Again, but, in God of War!
Published 06/19/2022, 11:14 PM EDT
The Last of Us is not just a franchise, it's an emotion for those players who have lived through the journey of its inseparable duo, Joel and Ellie. Their heart-melting bond with each other has made a special place in the hearts of millions of fans.
ADVERTISEMENT
Article continues below this ad
Given the fact that it's a memorable series, the makers eventually decided to give the original entry a major tribute with a next-gen enhancement. Coming for the PlayStation 5 later in 2022, The Last of Us Part I will once again showcase the unforgettable relationship of Joel and Ellie.
While the remake still being months away from an actual release, one ardent lover of TLOU saga decided to bring its characters into another iconic PlayStation title.
ADVERTISEMENT
Article continues below this ad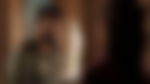 The Last of Us meets God of War in a spectacular mod featuring Joel and Ellie
God of War is a celebrated game from 2018 that made Kratos even more popular than he was since the inception of the franchise. The title was so much well-received that its developers ultimately announced a sequel as well. The second part is expected to launch later this year.
Then there is The Last of Us Part I Remake as well, set to make its debut in the coming months of 2022. For a hardcore PlayStation fan who adores both these games, it's like a jackpot.
Apparently, one passionate player, who's curiously waiting for TLOU remake and God of War: Ragnarok, ultimately decided to bring these two titles together.
The YouTuber, whose channel's name is Omega Fantasy, recently uploaded a stunning video featuring God of War. However, the game had a complete makeover of its two leads, Kratos and Atreus. They both turned into Joel and Ellie from The Last of Us, thanks to an amazing mod.
Omega Fantasy revealed this mod to celebrate the upcoming remake of Naughty Dog's original TLOU installment. Seems like this crossover was, perhaps, the best way to give both games a mesmerizing tribute.
ADVERTISEMENT
Article continues below this ad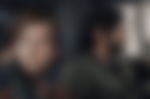 The Last of Us Part I Remake releases on September 2, 2022, for the PlayStation 5.
What are your thoughts on the latest GoW mod for PC? Did you find it exciting enough or not?
ADVERTISEMENT
Article continues below this ad
Don't forget to share your views. Let us know in the comments down below.
WATCH THIS STORY: Ranking the highest-selling PlayStation consoles of all time