"WTF Is This Sh*t?" – BTS Photo Has GTA V Fans Mock Uncanny Similarity
Published 04/24/2022, 8:01 PM EDT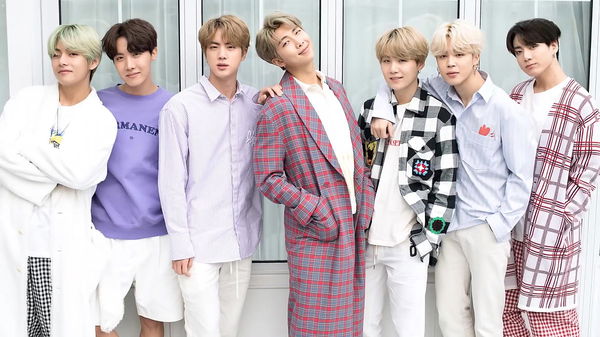 The Grand Theft Auto series is one of the most popular action-role play games in the community. Furthermore, Rockstar Games were able to generate a lot of revenue with the release of GTA V and GTA Trilogy. Although GTA V was released back in 2013, it's impressive that the game's popularity still keeps on increasing to this day.
The major reason behind its popularity is GTAO, which is a completely free mode and there is no set storyline or things one is forced to do to advance in the game. Interestingly, one Reddit user recently asked the GTA community which male group is better, the in-game Bellas or BTS.
Currently, BTS is the most popular boy band and has an enormous fanbase in the community. Last year, the Korean boy band broke a total of 13 Guinness World Records, racking up their total to 25 records in music, social media, entertainment, and cultural categories. Although BTS has an immense fanbase, it looks like GTA fans don't have the same opinion as others.
ADVERTISEMENT
Article continues below this ad
Continue reading to find out about GTA V fans' opinions about the popular Korean band, BTS.
GTA V fans troll the popular Korean boy band, BTS
The Ballas are a large African American street gang featured in Grand Theft Auto V and Grand Theft Auto Online. They mainly operate in the cities of Los Santos and Davis.
WATCH THIS STORY: Ranking the Fastest Cars in GTA Online
Interestingly, many fans trolled BTS after one Reddit user compared the popular Korean boy band to the Ballas.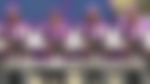 The Reddit user compared the BTS clothing to the Bellas, which was similar in color that is purple. One fan said, "Wrong! Ballas don't wear make-up and certainly don't rock 2009 Justin Bieber haircuts. Plus, Ballas don't take duck lip selfies like these fruitcups right here."
Whereas, another comment read, "most overrated band …dynamite is their only good song ..Still gets crushed by TAIO CRUZ's dynamite.."
ADVERTISEMENT
Article continues below this ad
Lastly, one GTA fan also left their views on the Ballas rather than BTS. Their comment read, "I definitely prefer GSF gang , Ballas gang is a loser. But purple is my favorite color if not my most favorite along with black, blue, red, and gold. I like green color but not much. I don't like orange and it's my least favorite color."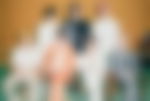 ADVERTISEMENT
Article continues below this ad
Naturally, these are the reviews of only some GTA fans and BTS's unbelievable achievement in the music industry proves their talent and hard work. Do you agree with the aforementioned reviews of the BTS band and the Ballas? Let us know in the comments below.
Edited By: Vibhanshu Kumar