WWE 2K22 Devs Divide Fans With Its Latest Roster Reveal Featuring Industry Icons
Published 02/08/2022, 8:15 AM EST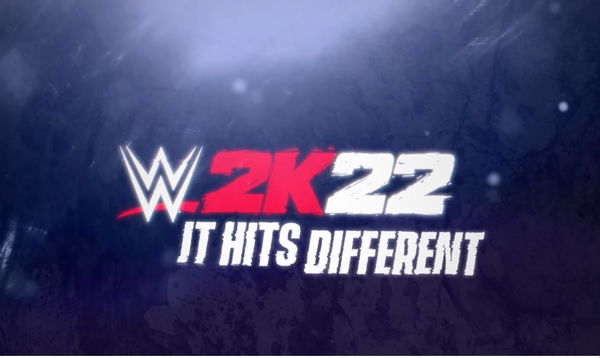 WWE 2K22 has put some of the legends of the game into their latest installment and this could make the franchise cooler than ever. The likes of some of the greatest in WWE history, including Booker T, Chyna, Big Boss Man, and 'Macho Man' Randy Savage, are going to be part of the latest installment.
ADVERTISEMENT
Article continues below this ad
This indeed is a big announcement considering the massive status of the above legends, and some of the fans are already quite excited about it. Furthermore, including Chyna as one of the greats, is just the beginning of recognizing the Divas as some of the greatest icons in the game with more to come.
ADVERTISEMENT
Article continues below this ad
Fans shower their reactions on Twitter following the announcement of including legends in WWE 2K22
The WWE fanbase has reacted to the addition of some legends in the game and here are some of the best responses.
Fans are indeed very excited to have Chyna as one of the legends in the game. The tweet below proves that the hype for this diva is very much real.
OMGdoeoehdowndosjs CHYNA!!!

— B A I L E 🦂 | WWE 2K (@TreybaileTV) February 7, 2022
Finally some of the women superstars are getting their flowers!
So happy about Chyna, I hope there is more female legends!

— aidan (@zaddyziggler) February 7, 2022
Fans have also been demanding Leyla Milani to be added into the game as well. Milani was part of the 2005 WWE Diva Search where she finished second amongst 8,000 competitors worldwide. Having her in the game would definitely make a certain section of the fanbase really happy!
Here is another fan hyping up the legacy of Chyna with their excitement.
AINT NOBODY READY FOR OUR MOMMA CITA CHYNAAAA

— MrCoolkid5515 (@coolkid5515) February 7, 2022
A GIF of Chyna in all her majesty.
However, some fans don't really seem to be in line with this new announcement and seemed kind of displeased.
Wait who said legends? Do we need to find them and give them a beating for saying. Something nobody else wanted to know about?

— Samuel Sager II (@Mylifeinrandom) February 7, 2022
Here is a fan demanding the current roster instead of the legendary one.
This fan complained about how the look of Chyna in the game is making them reconsider preordering the game.
So, Legends are in the same attires they've had in the series for years, and Chyna still doesn't look like Chyna? Cool. You're making the decision whether to pre-order or not real easy.

— KMA Jackson (@KMA_Jackson) February 7, 2022
ADVERTISEMENT
Article continues below this ad
ADVERTISEMENT
Article continues below this ad
Despite terrific entrances and nostalgia that the return of these legends promises, it seems like fans are divided in their opinions about the move. Nevertheless, it would indeed be very incredible for the gamers to play with some of the timeless heroes of WWE with 2K22.
WATCH THIS STORY –  Most Hated Features of Fortnite Chapter 2