Xbox Launches Outriders On Game Pass; Outlines Rules For Planet Enoch
Published 04/02/2021, 7:30 AM EDT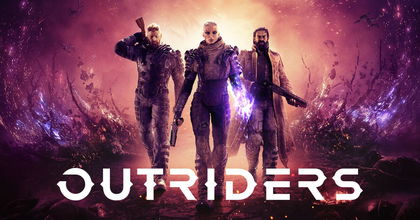 ---
---
Microsoft announced today that Outriders has finally released on Xbox Series X|S and Xbox One. Furthermore, the People Can Fly title is available on Xbox Game Pass from Day 1. This is glorious news for the members of the subscription, as this is the best $10 can provide.
ADVERTISEMENT
Article continues below this ad
Outriders is a third person RPG looter-shooter. It focuses the entire gameplay on combat, but there is seemingly outstanding balance between gunplay and skill. Players can tune their characters to suit their play style. Every player will have to choose from four different Outriders: The Trickster, the Pyromancer, the Devastator, and the Technomancer. Every Outrider is unique with a different play style and healing mechanics.
Players will step onto the planet of Enoch, 30 years after arrival. They will need to fight humanoids and monsters alike, to take control of the planet. The game speaks of survival, and aggression is the key to win every bout on this alien planet.
ADVERTISEMENT
Article continues below this ad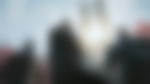 If you have played the free demo, it is now time to start the full journey. However, players who have progressed in the demo need not start from the beginning. Also, if you desire to change the appearance of your character, do it from the town hubs.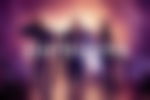 Few tips from Xbox before you set off as an Outrider
In a recent Xbox blog, Toby Palm, Senior Community Manager, Outriders, gives out a few useful pointers on the launch day.
Players who pre-ordered the game will receive bonus equipment.
"If you pre-ordered Outriders, make sure to check your stash for the Hell's Ranger bonus equipment. And if you've spent a lot of time in the demo, chances are that you might have had some loot auto sent to your stash once your inventory is full. Your stash can be found in any hub, so make sure to check there when you get back into the game."
Furthermore, Toby recommends players to dismantle all demo gear instead of selling them. Soon the crafting system will be online and the extra shards and resources will help in altering gear levels and mod combinations.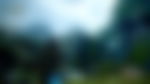 ADVERTISEMENT
Article continues below this ad
Lastly, the most important pointer is to acclimatize yourself to new World Tiers. The more you push and grind and move above, the tiers get tougher with tougher enemies. However, it also means rarer loot from those enemies. Keep hunting for Legendary gear in the full game and don't worry if one World Tier takes too long, its normal and the skill will gradually evolve.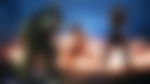 Have a great time on Enoch, Outrider!
ADVERTISEMENT
Article continues below this ad