Xbox Celebrates Pride Month by Offering Eager Fans an Intriguing New Controller to Play With
Published 06/02/2022, 12:00 PM EDT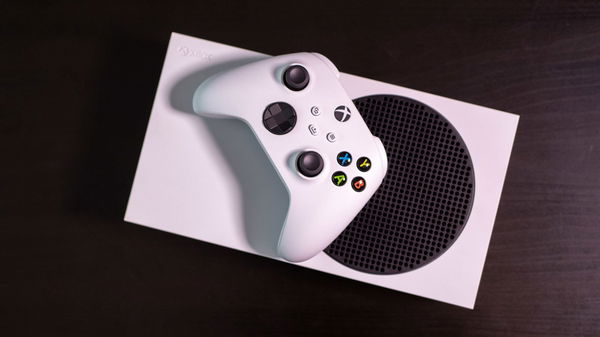 As a part of this year's Pride Month initiative, Xbox announced a new design for their controller. According to Xbox, gaming has had a huge impact on people's lives. It should definitely be a safe platform to express oneself regardless of orientation.
ADVERTISEMENT
Article continues below this ad
"It is more important than ever to recognize that systems of inequity based on gender, race, ethnicity, sexual orientation, gender identity, disability, class, and other forms of discrimination intersect and ultimately affect us all." Xbox says in their blog post.
ADVERTISEMENT
Article continues below this ad
The LGBTQ+ community celebrates June as the 'Pride Month' every year in the US. It includes a set of events held to circulate the importance of 'pride' and the impact of the LGBTQ+ community worldwide. The celebrations are not restricted to a single community. Popular organizations from around the world announce gestures to celebrate the month of 'Pride' and take a step towards the welfare of the LGBTQ+ community.
Fans can get the Pride Controller from the Xbox Design Lab
As an exciting token of support towards Pride Month, the Xbox Design Lab will feature a Pride Controller from June 9 onwards. According to Xbox, the Pride Controller was produced in limited batches and distributed among selective LGBTQ+ gamers and creators around the world last year. 
The community had reciprocated with a positive response towards the Pride Controller. As a response, Xbox decided to make the beautiful Pride Controller available universally. Starting June 9, anyone who wants a personalized Pride Controller can get one from the Xbox Design Lab. 
WATCH THIS STORY: The best Xbox exclusive titles of 2021
"This year's Pride top case design brings together 34 community flags in a fine, interwoven manner to celebrate the nuance, complexity, intersectionality, and strength of the many LGBTQIA+ communities." the blog post explains. Players will also be able to customize the Pride Controller extensively. They can choose from a broad color palette, metallic finishes, rubberized grips, and add engravings to represent their uniqueness.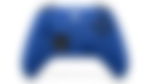 As expected, fans are also excited for the new controller to drop!
Pride month really be bringing out the best designed objects.

— Brezo (@baller_bre) June 1, 2022
I'm not gay but that's fire

— Christian Stokes 🏄 (@Surfing4Life) June 1, 2022
Two fantastic initiatives from @Xbox to support and celebrate Pride Month:

1) Tell Me Why is free to download right now on the Xbox Microsoft Store.

2) A Pride Month Controller design will be available through Xbox Design Lab.

I am sure there will be more to come.@XboxANZ pic.twitter.com/Bs98P3hw9T

— Too Happy Gamers (@TooHappyGamers) June 2, 2022
Microsoft's initiative towards Pride Month doesn't stop at a controller
Alongside the Pride Controller, Microsoft is also committing a donation of $170,000 to non-profit LGBTQ+ organizations. The list of organizations includes:

ADVERTISEMENT
Article continues below this ad
OutRight Action International

African Rainbow Family

National Center for Transgender Equality

Mermaids

Lavender Rights Project

Fulcrum UA. 
In addition, gamers will be able to donate Microsoft Rewards points to participating organizations. These are organizations supporting the LGBTQ+ community and their struggles. However, only gamers from the UK and the US who have signed up for the Rewards program can donate.
ADVERTISEMENT
Article continues below this ad
Xbox has also released a new 2022 Pride Gear collection which includes limited-edition t-shirts, bags, and more.  You can head over to the official blog post to know all details for June!  
There's a lot to experience and get for Xbox fans during Pride Month 2022! However, the initiative from Microsoft and Xbox that comes with all the worldly tokens truly deserves immense appreciation. 
Edited By: Pritam Priyedarshi