Xbox CEO Admires the PS5 Controller and Hints Towards a Future Controller Update
Published 07/14/2021, 2:04 PM EDT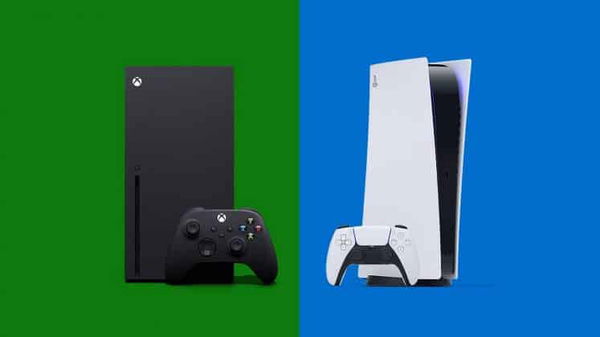 ---
---
Apart from the PlayStation and Xbox console war, the two giants also have two vastly different approaches when it comes to controllers. On one hand, Sony has always preferred the ergonomic 'Dualshock' design. Its controllers have changed very slightly since the original. The Dualshock 4 was a major change where the controller was elongated in order to encompass more features.
ADVERTISEMENT
Article continues below this ad
On the other hand, Xbox has always had a bulkier controller with the left stick located above the right. Furthermore, the lack of features on an Xbox controller is far more apparent when placed beside the PlayStations. Sony took its product to the next level with the Dualsense 5. The controller has unique features like haptic feedback and adaptive triggers.
Xbox CEO, Phil Spencer was recently featured on an episode of Kinda Funny Gamescast. Here, he dismissed the idea that Xbox will be releasing over-the-top accessories like a VR headset but shed some light on the future of its controllers. "When I think about our hardware roadmap, and I really love the evolution of Liz Hamren's team and the work that they've done," he said.
ADVERTISEMENT
Article continues below this ad
Watch this story: Top selling game consoles
Will we be seeing an improved Xbox controller soon?
ADVERTISEMENT
Article continues below this ad
"We're definitely thinking about different kinds of devices that can bring more games to more places. There's probably some work that we'll do on the controller." He also recognized the improvements within the Dualsense range of controllers saying " I think Sony's done a nice job with their controller and we kind of look at some of that and [think] there are things that we should go do."
He further added "But [we're] probably not in the more bespoke accessories place right now. We just look at what happens on Windows and other places and see if there's a unique opportunity for us. Right now I don't think there's anything that's obvious to me."
Xbox has a fairly simple controller layout for now. Do you think that this will change in the near future and what changes would you like to see being made to the controller? Let us know in the comments down below.
ADVERTISEMENT
Article continues below this ad