Xbox Exclusive Halo Infinite Reveals Promising Features Coming on PC
Published 05/01/2021, 12:51 PM EDT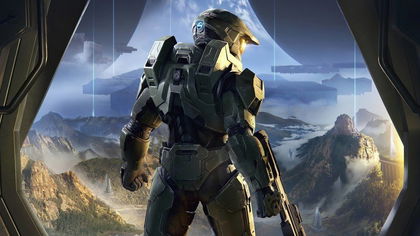 ---
---
Halo Infinite is the sixth main entry of the Halo series and the fourteenth Halo title overall. It is an upcoming first-person shooter game developed by 343 Industries and published by Xbox Game Studios. It will be available on Windows, Xbox One, and Xbox Series X/S.
ADVERTISEMENT
Article continues below this ad
Halo Infinite has a huge fanbase in the multiplayer gaming community. Furthermore, several players are eagerly waiting for its release both on Xbox and Windows. The developers have recently announced the features of the game for PC and they look quite promising.
ADVERTISEMENT
Article continues below this ad
Halo Infinite PC
Originally, developers designed the game by keeping Series X|S in mind. As a result, the specs for both PC and next-gen consoles are different. Furthermore, one of the project leads, Mike Romero explained there would be a solid baseline so players can play harmoniously.

It's worth acknowledging that Halo Infinite is one of the first mainline Halo titles to release with a PC version and most probably, 343 Industries will try to make the most out of it.
The PC version, on release, will offer many exciting features. Players who own both the systems can enjoy cross-progression, smart delivery, and Xbox Game Pass simultaneously. It will have great display settings, refresh rates, and triple keybinds.
Its major features
In the recent blog by 343 Industries, Mike Romero said," For enthusiast features and customizability, we have very good ultrawide and super ultrawide support, triple keybinds, we're supporting a wide range of input devices (you can play the game on PC using a non-Xbox controller–or, with a mouse and keyboard when you're playing on console), advanced sensitivity and acceleration sliders for your mouse."
You can also run the game in 4:3 and at lower minimum resolutions than you would get on a TV and the UI still needs to be legible. The 3D scene has to support arbitrary window sizes.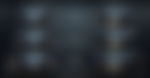 The game will provide a buttery smooth experience on the mouse and keyboard setup. It will have advanced graphics options, and the ability to dynamically scale resolution to maintain frame rate and competitiveness.
Of course, the computer platform works with gaming laptops and other compatible devices with Windows 10. This gives Halo Infinite a portable potential for gamers while making LAN parties an absolute breeze to set up.
In addition to that, there are also options like showing FPS and ping in an overlay or hiding the HUD entirely if you want to take some nice screenshots or overlay your own thing while streaming.
ADVERTISEMENT
Article continues below this ad
Jeff Guy and Mike Romero's final thoughts on the game
Jeff Guy says," It's a tie between graphics and crossplay – if you have a beast of a PC you can really dial up the graphics and the game looks absolutely stunning in 21:9. I love that I can play with anyone regardless of platform. I think it's super frustrating when you and your friend own the same game but you can't play together."
Mike Romero, on the other hand, says," Ultrawide across the whole experience of the game, fine-tuning and high refresh rate support, throttling to maintain frame-rate, our competitively low input latency, the cross-platform LAN server is really cool… I can't pick one thing, and I can't wait to hear about YOUR favorite experience!"
ADVERTISEMENT
Article continues below this ad