Xbox Fuels the Possibility Of Introducing Golden Eye 007 Later In 2022
Published 01/01/2022, 8:45 AM EST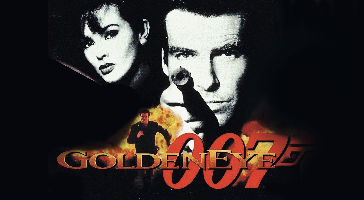 ---
---
The commotion within the community about the future of the popular James Bond title Golden Eye 007 might have closure soon. Something intriguing has been uncovered from the library of Xbox that could dictate the future of the game. The classic James Bond from the long-gone era of the '90s' is making a return.
ADVERTISEMENT
Article continues below this ad
The title was originally produced by Rare gaming studio, which is now owned by the American gaming giant. Moreover, another brand new leak has sealed the deal, as fans have found a list of achievements for the game. You can head over to this link to discover the entire list for yourself or refer to the tweets below.
ADVERTISEMENT
Article continues below this ad
The game is a classic FPS and is from an era that people can barely recall. Pierce Brosnan went on to become one of the most iconic James Bond in franchise history. His popularity exploded overnight and naturally, it was reflected in the sales of the title as well. Here are some more pictures that leakers were able to uncover.
Another prominent piece of information suggests the title is going to make an appearance for Xbox One. Although it is quite possible for the studio to offer it for other platforms through backward compatibility.
ADVERTISEMENT
Article continues below this ad
Fans are unsure about Xbox and Golden Eye 007
Meanwhile, fans are unsure about the hype behind this game as the era is long gone and James Bond's mantle had been sitting on the shoulders of Daniel Craig, until recently. Why are the studios mulling over a game that doesn't carry any hype or demand from the gaming community? Gamers feel that Xbox might release the title for other platforms as well, but keep it away from the hands of arch-rival in Sony's PlayStation.
ADVERTISEMENT
Article continues below this ad
Watch this story: Why is GTA San Andreas so Good?
Is it possible that the American gaming giant is trying to double down on nostalgia? The title was originally released across Nintendo 64 and Wii. So it seems quite possible that Xbox will offer it to Nintendo users as well. The title garnered a 9.7 rating from IGN and it was truly ahead of its time back in the day.