Xbox Series X Initial Reviews are Out, and Here's What Critics Have to Say
Published 11/06/2020, 7:31 AM EST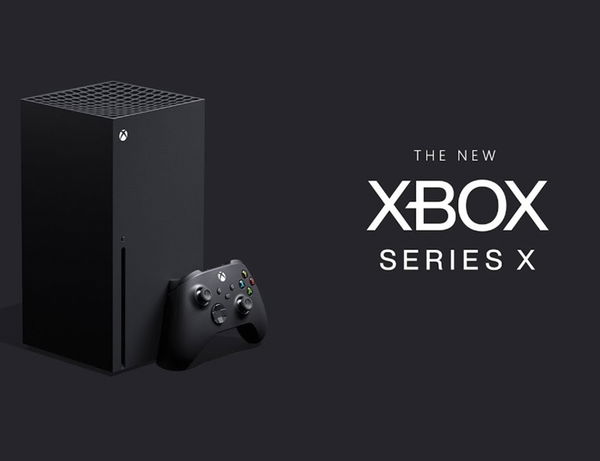 Critic reviews can make or break the launch and sales of tech devices. With only a few days to the launch of the next generation Microsoft consoles, popular websites have already delivered their initial verdicts. All the eyes are on fixed on how the Xbox Series X has performed in front of the critics.
ADVERTISEMENT
Article continues below this ad
As its flagship console, Microsoft has great expectations from the Xbox Series X. They have marketed it as one of their most powerful consoles yet. Therefore, fans await a verdict on that claim as well and hope that it lives up to the expectations.
This article contains a compilation of reviews from news websites like The Verge, Gamespot, Wired, Eurogamer, Polygon and many more.
ADVERTISEMENT
Article continues below this ad
Design, Power, and Games: All about the Xbox Series X
"The Xbox Series X is a quiet, compact, laser-targeted games machine that should make 4K/60fps gaming the wonderful new norm, but it currently lacks must-play games.
"From the moment you open the Xbox Series X box, it makes a great first impression with a presentation reminiscent of an Apple product."
"Microsoft has built what feels like an exciting PC upgrade experience in a console form. The Xbox Series X comes the closest I've ever witnessed to re-creating the superior PC experience of playing games, thanks to SSD storage, a far more powerful CPU, 120Hz support, and impressive backward compatibility features that improve existing games."
"Incredibly fast and responsive; brilliant backwards compatibility, both selection and enhancements; practically silent; fantastic Quick Resume feature; easy, if expensive, expandable storage; Boxy, boring design; poor launch game selection; more of the same?"
"Ultimately, I believe that in Series X, Microsoft has indeed delivered an excellent next-generation system – but one that likely won't show its many strengths at launch. Part of that is down to the lack of first party titles that really put the new technology through its paces and another part is very much down to Microsoft's vision of a more gradual evolution in gaming as opposed to the generational, revolutionary shift Sony is aiming for with PlayStation 5."
"The Xbox Series X is a powerful console with good looks, quiet operation, and backwards compatibility for both games and accessories, launching Xbox into a new era and offering gamers a ton of choices in how they play."
"The Xbox Series X looks like an Xbox One that swallowed a refrigerator, and runs like an Xbox One that swallowed a Lambo. It's fast, sturdy, and unobtrusive, its goals and capabilities encapsulated in its brutalist industrial design…The Xbox Series X is boring. I wouldn't have it any other way."
"Overall, the Xbox Series X is a fantastic, straightforward console that still has a ton of potential to unlock. It's focused on being the best version of hardware to make the most of an existing Xbox ecosystem–and while that means it's not incorporating any wildly new ideas (depending on your view of Quick Resume), it's executing on that vision even in these early days."
ADVERTISEMENT
Article continues below this ad
"Gone are gimmicks and extras (except for a semiproprietary slot for an expensive Seagate expansion drive). The one loss I'm lamenting is the optical audio jack, an Xbox One feature missing here. Yes, it's not for everyone, but AV people want what they want."
What does the majority say?
ADVERTISEMENT
Article continues below this ad
While many reviews agree that the design of the Xbox Series X is simplistic, some absolutely love the design while others find it run-of-the-mill. However, the biggest disappointment about the Series X is its launch lineup. But the power of the next-gen console makes up for these losses.
Microsoft has lived up to their promise of delivering the most powerful console fans have ever seen.