Xbox Teases Battlefield 6 Arrival on Game Pass; Possible Announcement Imminent
Published 06/08/2021, 12:30 PM EDT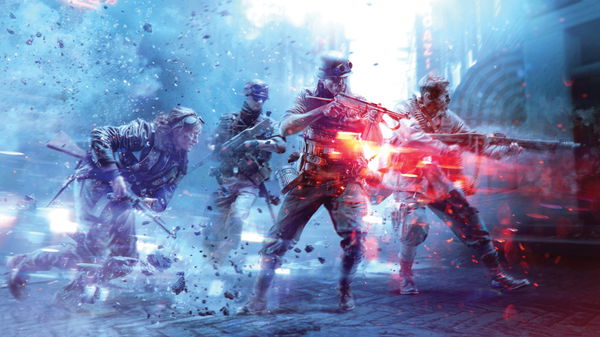 The world is eagerly waiting for June 9, for the grand reveal of Battlefield 6. The studio is going to host the live stream on its official YouTube channel. The stream is said to go live at 7:00 pm Pacific time, which will showcase everything you need to know about the latest title.
ADVERTISEMENT
Article continues below this ad
Xbox has revealed more information about the same, as it seems like the title is head to Xbox Game Pass. You can use the video below to keep an eye on the countdown of Battlefield's live stream.
ADVERTISEMENT
Article continues below this ad
video stream: Battlefield
Battlefield 6 headed to Xbox Game Pass
Recently, American gaming giant, Xbox has revealed a cryptic tweet about the upcoming sequel to Battlefield. This tease will certainly serve as a great piece of news for users of the Game Pass, who could get their hands on it first. Xbox has recently shared a tweet, which suggests the 6th iteration of the franchise might release on Game Pass first.
Battlefield could revolutionize the FPS genre with its Battle Royale in 2021
ADVERTISEMENT
Article continues below this ad
EA has been a major player with Battlefield in the first-person shooter genre. The game has been revolutionary as its older iterations were deemed ahead of its time. The gaming industry stepped into the era of Battle Royale with the release of PUBG, Fortnite, and Apex Legends.
Naturally, this change in direction has caused the FPS genre to evolve in a completely different direction. In the modern era, it is impossible to imagine an FPS title without a working Battle Royale mode. However, Battlefield has previously tried to venture in that direction but failed to produce great results.
The release of Call of Duty's Warzone has once again overhauled FPS and Battle Royale genre. Fans are expectantly waiting for the revelation and are hoping to see its Battle Royale mode.
ADVERTISEMENT
Article continues below this ad
EA has a great chance in 2021 to tap into the Battle Royale market with its latest release. This iteration could revolutionize the FPS and Battle Royale genre in 2021 as it feels stale at this moment. It certainly needs a new competitor to make the genre exciting again.
Watch this story: Best-Selling Games of All Time