Xenoblade Chronicles 3 Teaser Hints at an Exciting Comeback For a Top Franchise Character
Published 04/22/2022, 2:45 PM EDT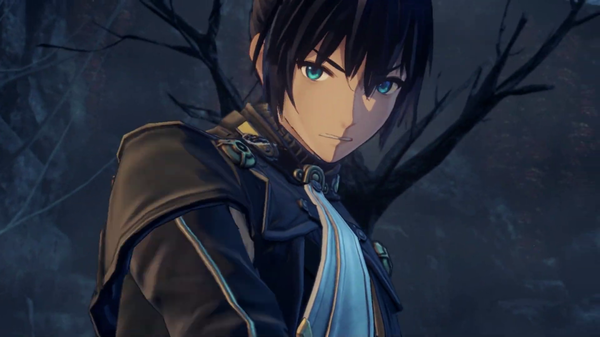 Xenoblade is one of those gripping series in Nintendo which is very much loved by the fans and the gaming community. The latest game that is going to release soon by July has teased an exciting new element in its trailer.
ADVERTISEMENT
Article continues below this ad
One of the key elements that we need to note is how the Xenoblade Chronicles games blend their storyline with each other. This is evident from the amazing Easter eggs that we can see in the Xenoblade Chronicles 3 trailer. Let's have a look at the character who is coming back with this installment.
ADVERTISEMENT
Article continues below this ad
Xenoblade Chronicles 3 teases an interesting character comeback in the game
As you can see in the above tweet, the trailer for Xenoblade Chronicles 3 shows a glimpse of an exciting character that might make its return to the game.
The characters above are Melia from XC1 and Nia from XC2, despite their masks in the first two videos. It's unclear how much time has elapsed between the end of the previous games and the start of the new ones, although Melia and Nia might still be alive, regardless of how much time has gone. The High Entia race, as seen by other characters in the teaser, plays a significant part in XC3, and they live for three to four centuries. At the same time, Nia is a Flesh eater, a type of Blade that feeds on human cells, thereby making her eternal.
WATCH THIS STORY –   Top-Selling Playstation, Xbox, and Nintendo Consoles of All Time
ADVERTISEMENT
Article continues below this ad
The fact that these two individuals appear to be chasing the main group, who appear to be members of an organisation named Ouroboros, is intriguing. "Ouroboros despise this world, therefore they must be eliminated without a trace," Melia and Nia say in the clip.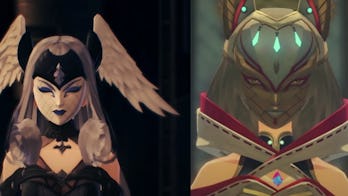 While we haven't seen any additional returning characters yet, there are a few other intriguing aspects. The Ouroboros feature, in which two characters fuse into one, is eerily reminiscent to Pyra and Mythra merging to form Pneuma at the end of XC 2.
ADVERTISEMENT
Article continues below this ad
What do you think about this amazing teaser from Xenoblade Blade 3? Let us know in the comments