xQc Fires Back at Critics Following Massive Uproar About Gordon Ramsay's Cooking Show
Published 01/09/2022, 12:37 PM EST
---
---
Félix Lengyel, better known as xQc, is a very popular content creator in the community. Furthermore, he is most famous for all the controversies he creates on Twitch. He is also a former professional Overwatch player and his fans love to watch his content. Recently, xQc has been streaming many old episodes of MasterChef US on his Twitch channel.
ADVERTISEMENT
Article continues below this ad
Moreover, he also confirmed that he had become quite addicted to watching MasterChef episodes. The major reason for Félix's interest in the old MasterChef episodes is Gordon Ramsay. Gordon Ramsay has many appearances in several old episodes as he has been a judge on the series since it began in 2010.
Other than Félix, HasanAbi and AriaSaki also started streaming MasterChef on their channel and spending quality time with their fans.  Unfortunately, HasanAbi shared very sad news with his community about why he won't be streaming MasterChef on his channel from now on. Continue reading to find out the entire Gordon Ramsay drama in the community.
ADVERTISEMENT
Article continues below this ad
DIVE DEEPER: "Been Holding Back My Feelings"–Animal Crossing Fan Brie Larson Reveals Her Interest For Another Game
Why xQc won't be streaming any more MasterChef episodes on his Twitch channel?
Recently, HasanAbi announced on Twitter that he has received a copyright strike from Fox Network. The copyright strike was related to his past MasterChef streams. Surprisingly, many people thought that Gordon Ramsay might be throwing dust on Twitch streamers to get more attention for his upcoming show; however, that was not the case.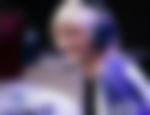 Twitch streamer Ben Cassell asked Twitch staff members if it's acceptable to stream TV Shows on the platform. According to one of Sportskeeda's blogs," His question was answered by a member of the Twitch staff, namely Marcus "djWHEAT" Graham, who told him that it was just a "matter of time" before a ton of streamers were hit with multiple DMCA strikes."
Random question with no real context:

Noticing a lot of streamers are watching shows and reacting. No shade, more power to them! But I mean, is this OK to do? Are these like, public domain shows or something? Do larger companies just not care about folks restreaming their stuff?

— Cohh Carnage (@CohhCarnage) December 26, 2021
Later, HasanAbi also posted the screenshot of the copyright strike and said," THE MASTERCHEF META IS OVER!". Just like HasanAbi, xQc will also follow the same footsteps and ultimately won't stream MasterChef content anymore. Many people also stated their anger online related to Fox Network's actions. One comment said," I mean, it is meant to be a gaming platform at the end of the day."
ADVERTISEMENT
Article continues below this ad
THE FEATURE IS DECENT BUT IT ALIENIATES VIEWERS FROM OTHER COUNTRIES AND PEOPLE WITHOUT PRIME. UNLESS YOU 1TRICK PRIME WATCHPARTIES, ITS A CHANNEL SUICIDE IF DONE REGULARELY. ALSO IT MAOES ME FEEL HORRIBLE FOR PEOPLE WHO TUNE IN AND ARE PAYWALLED 🙁

— xQc (@xQc) January 9, 2022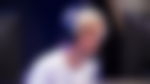 ADVERTISEMENT
Article continues below this ad
Therefore, we won't be watching any more MasterChef content on Twitch without official consent. What are your thoughts on the recent Gordon Ramsay controversy? Let us know in the comments down below.
Watch this story: Toughest Video Game Bosses of all time