xQc Reveals how Shroud Earned Millions But Lost Viewers with his Mixer Move
Published 04/19/2020, 12:06 PM EDT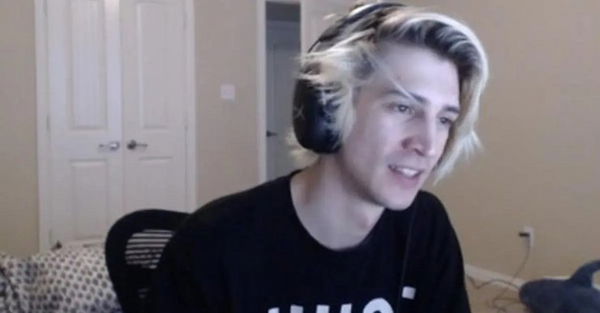 Félix "xQc" Lengyel is a Canadian Twitch streamer who currently streams for Sentinels. He represented Dallas Fuel during the Overwatch League Season 1. Recently he played as a substitute for Gladiators Legion. He is one of Twitch's biggest and most dedicated streamers. He invests an insane amount of time on his live broadcasts. However, he had a bone to pick with fellow streamers, Shroud and Ninja.
ADVERTISEMENT
Article continues below this ad
Meanwhile, xQc explained to his viewers why Michael 'Shroud' Grzesiek's move to Mixer is "lost potential". The Twitch streamer is popular for his explosive personality and known for providing his insight about the industry at times.
xQc's Thoughts On Mixer Exclusivity Deals
ADVERTISEMENT
Article continues below this ad
xQc was live-streaming Call Of Duty: Warzone in his April 17 broadcast. A viewer asked him about his feelings on Ninja and Shroud signing monumental deals to switch to Mixer. Although he acknowledged the benefits of the move, he also described why the move was not entirely worth it and questionable.
He stated "A lot of muscle is lost when that happens. Which is very bad for everybody," before adding Shroud's viewership on Twitch would be more significant. Highlighting the tremendous surge in Valorant's viewership, he exclaimed: "Shroud would have probably been 800k, or maybe even more". His in-game teammate agreed and further added "Even Tarkov. He was already organically playing it."
xQc then continued how Shroud getting lesser viewers on Mixer isn't entirely worth the big money Microsoft signed him for. In his words, the damage done and the loss in potential is ten times the money Microsoft paid him.
The Sentinels streamer stated he felt the exponential growth worth millions of dollars that Shroud would have acquired had he remained on Twitch is now in-vain. xQc further credited Shroud by explaining his importance to the FPS genre.
ADVERTISEMENT
Article continues below this ad
Shroud And Ninja's Move To Mixer
Tyler 'Ninja' Blevins and Michael 'Shroud' Grzesiek signed a monumental deal in 2019 to stream exclusively for Mixer, Microsoft's live-streaming platform. Recently Shroud became the second Mixer streamer to surpass the one million followers mark. Ninja, on the other hand, is on his way to hitting three million followers on Mixer in the near future.
ADVERTISEMENT
Article continues below this ad
A report suggested that both these big influencers could be earning $40million over the span of three to five years. Although switching Twitch for Mixer might have paid off for both of them in terms of money, their viewership has taken a hit.