xQc's Rise to Fame: How the Former Overwatch Pro Is Now One of the Most Viewed Twitch Streamers
Published 06/06/2021, 3:46 AM EDT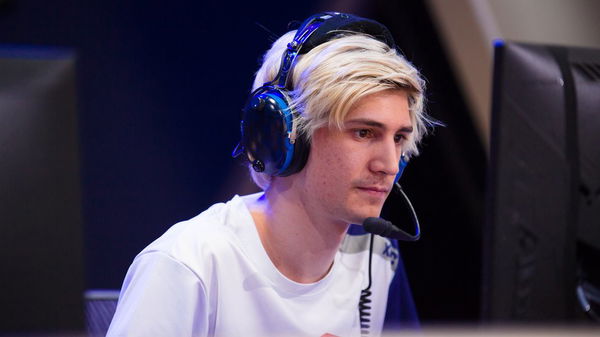 ---
---
xQc, whose real name is Felix Lengyel, is one of the most recognizable personalities from the gaming industry. He rose to prominence as a professional Overwatch player, but now he is famous as a Twitch streamer.
ADVERTISEMENT
Article continues below this ad
With over 5.8 million followers on Twitch, Felix is one of the most popular creators on the Amazon-owned platform. He also has a successful YouTube channel with over 1.6 million subscribers, where he regularly uploads a variety of content.
xQc's online alias originated from the last alphabet of his first name joined with the abbreviation of his home province of Quebec (QC).
ADVERTISEMENT
Article continues below this ad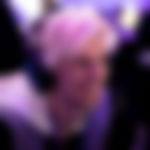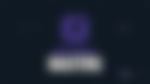 xQc's esports career as a top-notch Overwatch player
Having represented several organizations throughout his esports career, Felix "xQc" Lengyel was an Overwatch pro of the highest caliber. He started his competitive journey with DatZit Gaming. Along with this team, he went on to win the Overwatch tournament at Dreamhack Montreal 2016.
After a couple of brief stints with organizations like Denial eSports and Arc 6, xQc went on to sign for the roster of Overwatch League franchise Dallas Fuel in October 2017. He represented the franchise during the 2018 season of OWL and was a key player for his team.
However, xQc's time with Dallas Fuel was marred by controversy and it led to him being suspended on two separate occasions. As a result, the organization decided to release him from their roster.
After the second suspension, Lengyel moved to full-time streaming for several months. But he eventually returned to competitive Overwatch once again. He played in the Contender Trails under the banner of the North American team GOATS. Later in February 2019, he joined Gladiators Legion to compete at Overwatch Contenders.
xQc stayed with the Legion until late 2019 when his team decided to drop out of the upcoming year's OWC competition. Besides that, xQc also competed in three editions of the Overwatch World Cup in 2017, 2018, 2019, representing Team Canada on an international stage. Most notably, he was the most valuable player at the 2017 event with his team progressing all the way to the finals.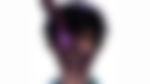 xQc rises to the top as a Twitch streamer
Despite being active on Twitch since 2014, xQc began focusing on his new career path as a full-time streamer only after he drew the curtain on his esports career. Since then, the Canadian streamer has seen astounding success to become one of the biggest names on the platform.
xQc was the most-watched Twitch streamer of 2020, with 149 million hours of total watch time as listed by TwitchTracker. In 2021, he has carried on with same the momentum, having already accumulated 146 million hours watched within the first six months.
During this period, the 25-year old has also consistently pulled in incredible viewership numbers. He enjoys broadcasting his content to an average of around 80,000 viewers. Based on these statistics over the past several months, xQc tops the rankings of the biggest and fastest-growing streamers on Twitch.
Felix's immense popularity also sees him consistently rank among the Twitch streamers with the highest subscribers. With over 80,000 active subs on his channel, he currently holds the most subscribers for the month of June 2021.
What makes Lengyel so renowned as an online entertainer is his eccentric and energetic nature combined with his quick-witted personality. He is the true definition of a variety streamer.
Sometimes you will see him playing a diverse array of games including well-known titles like GTA V, Fortnite, Valorant, Minecraft, and Among Us. Other times you will find him broadcasting Just Chatting content and interacting with his audience or reacting to online videos and memes.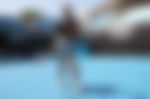 A controversial figure in esports and streaming
Over the years, xQc has come under fire for the many controversies he's landed himself in. During Felix's time with Dallas fuel, the Overwatch League banned him for 4 games and fined him $2,000 for using homophobic slurs against a fellow competitor. After returning to the lineup, he faced yet another suspension and a $4,000 fine for using derogatory language towards OWL casters on social media and his stream.
As a Twitch streamer, Lengyel has had a history of receiving temporary bans on multiple occasions for showcasing explicit content during his broadcasts. However, the most significant incident was when he faced a 7-day ban after stream sniping in a Fall Guys event at Twitch Rivals.
At GlitchCon our player conduct rules were violated. We require all participants to abide by the same rules in order to play in a tournament. As a result, xQc has been issued a temporary Twitch account suspension, a temporary Twitch Rivals ban & forfeited associated prize money. pic.twitter.com/SA8umOdS9E

— Twitch Rivals (@TwitchRivals) November 18, 2020
ADVERTISEMENT
Article continues below this ad
More recently, xQc has been in the news for frequently running into trouble on the NoPixel GTA RP server. He had faced countless suspensions on the server earlier due to various rule violations. But some latest roleplaying drama with the GTA cops saw him end up with a permanent ban.
I DIDN'T MEAN FOR ANY OF THIS TO HAPPEN. I GOT OVERWHELMED BY ALL THE UNFORTUNATE CIRCUMSTANCES AND DIDN'T ACT RIGHT WAY. I'M PERMA FROM RP RIGHT NOW BUT I STILL WANT TO APPOLOGIZE FOR THOSE WHO GOT COLLATERAL. I HOPE YOU KNOW IT WASN'T MALICE AND I LOVE & RESPECT ALL RPERS❤ pic.twitter.com/r0KhfnkOHr

— xQc (@xQc) May 24, 2021
ADVERTISEMENT
Article continues below this ad
All in all, the former Overwatch pro's gaming and streaming career has been a fascinating and tumultuous journey. His unique style of entertaining his audience and keeping them engaged has made him into a trending personality worldwide. And if xQc continues doing what he does best, it will be a long time before someone else dethrones him from the summit of Twitch metrics.
Watch This Story: Most Controversial Twitch or YouTube Streamers Ever
Trending Stories