"Yeah Man, Will Be F*Cking Sick!" – Twitch Star xQc Gets Invited by Skating Legend Tony Hawk's Son To His Indoor Skating Park
Published 01/21/2023, 9:50 AM EST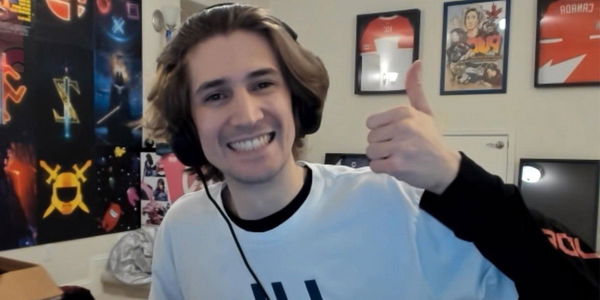 On Twitch, one of the biggest and most influential names is undoubtedly xQc. Felix Lengyel is one of the most subbed and followed creators on the platform. He caters to a large community of fans and admirers. But even he couldn't have imagined that the son of the skating legend Tony Hawk is one of his subs. 
Recently, Felix has stunned his fans with his amazing IRL skating stream where he showed his prowess in the skate park. This stream gave Keegan Hawk the opportunity to approach Felix and even invite him to his indoor skating park and let the streamer have another IRL skating stream there with him. 
xQc IRL stream at Tony Hawk's skate park coming soon?
ADVERTISEMENT
Article continues below this ad
xQc had started his streaming career as a gamer. He had gained popularity for his skill in games like Overwatch and GTA V online. Felix was an Overwatch pro. The streamer had shown his skills with the board many times in the past, but his recent IRL stream where he bought a brand new board and flexed his skill in a local skate park has become exceptionally popular among his fans. 
In a recent stream where Felix was causally reacting to other streamers, one of the subscribers in the chat claimed to be the son of the legendary Skater Tony Hawk. For those who are remotely familiar with the skating culture, Tony Hawk is a name that requires no introduction. He is considered the legend of American Skating.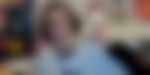 After confirming the claim and some technical issues, the viewer who was revealed to be Keegan Hawk joined the stream through his phone's camera. 
ADVERTISEMENT
Article continues below this ad
This sudden invitation where Keegan insisted he do a skating stream shocked the streamer. "Yeah man, will be f*cking sick!" expressed Felix. Processing his thoughts a bit, Felix asked Keagan Hawk if he had any specific place he had in mind for them to skate. To this, he replied, "Come down to San Diego and skate. I'm in school right now, so I'm like, not there. But we can figure out the time."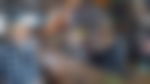 xQc was ecstatic by this proposition and he excitedly showed interest in Keagan's invitation. He proved how big of a fan he is by confessing that he knows the indoor park's location through one of Tony's stunts. 
ADVERTISEMENT
Article continues below this ad
In the end, before ending the call, Felix requested Keagan to do a kickflip inside the house and the latter happily complied. He pulled out a skateboard and showed a nice attempt at doing a kickflip move indoors. 
READ MORE: Best Open-World Games on PlayStation, Xbox, and PC