"You Are Doing Even Better" – F1 Prodigy Lando Norris Stunned After Learning Shroud's 'Hidden' Driving Talent
Published 12/11/2022, 12:40 PM EST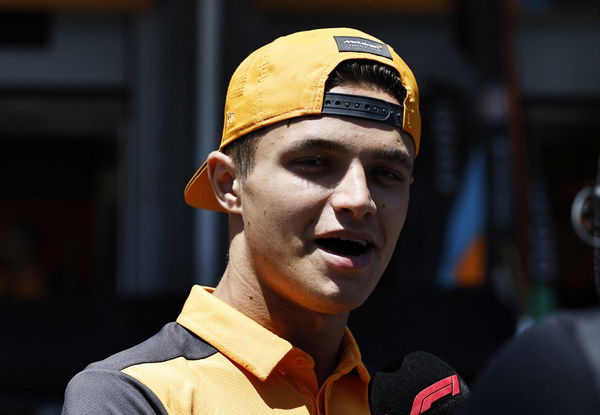 The eSports professional and Twitch streamer Shroud collaborated with young Formula One prodigy Lando Norris in his recent livestream. During the livestream session, Norris was surprised after discovering Shroud's hidden talent.
Lando Norris is a young Formula One driver who drives for the English team, McLaren. He is counted as one of the best talents on the F1 grid. But aside from driving, he also has a great interest in gaming.
ADVERTISEMENT
Article continues below this ad
Norris started livestreaming on Twitch when the F1 season came to a halt during the global pandemic. Further, the young Englishman started an eSports organization, Team Quadrant. After the conclusion of the 2022 F1 season, Lando hung out with Shroud.
Shroud surprises Lando Norris with his hidden driving skills
Shroud is a Twitch streamer famous for his outstanding skills in FPS games. But he recently made a transition to racing simulators. Further, he made this change to promote Logitech G Challenge 2022. But the FPS pro lacked the skills in the racing simulator game, Assetto Corsa Competizione.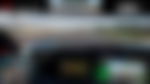 So who could be better than an F1 driver to help him improve in the racing simulation game? So, Lando Norris took it upon himself to help the former eSports professional. But after a few laps in the Assetto Corsa Competizione, Lando asked if Shroud drives a car in real life or not.
Hearing Lando's question, Shroud started laughing and revealed he didn't have a license, as he didn't know how to drive. The Canadian further revealed, "The last time I drove was when I was 15 years old. It was 12 years ago. This counts, right?"
READ MORE: From $10,000 to $100,000 Here Are Some of the Biggest Donations by MrBeast to PewDiePie, Ninja, and Shroud
This major revelation surprised Lando Norris. He then praised the Twitch streamer for his performance in the racing simulator. The McLaren F1 driver said, "Then I think you are doing even better." Norris claimed there is a difference between real life and in-game driving, but he was still doing a great job in the simulation.
Fans shared their hilarious responses to Shroud's revelation
Fans greatly enjoyed the collaboration between Shroud and Lando Norris, as they claimed never to expect it to be so much fun. And they couldn't help but laugh at Shroud's inability to drive, claiming it to be a fun moment of the stream.
I imagine all the clips of when shroud drives in games 🤣 & then this. 😄 have a good day my dude. 🤟🏼😄👍🏻

— "Taku" "Otaku" (@Eliteteammate) December 8, 2022
"This counts… right?" 🤣🤣🤣 that killed me 🤣🤣🤣

— Eddie (@SatnLorth) December 7, 2022
Lando Norris , shroud collab never thought I would see anything like that.

— Pete Davidson packin' (@LiL1HypeD) December 7, 2022
The stream ended up being lit! Thanks for doing it @shroud hope you enjoyed! 🥰

— Andrew Tagher (@atagher) December 7, 2022
ADVERTISEMENT
Article continues below this ad
ADVERTISEMENT
Article continues below this ad
Would you like to see Lando Norris collaborate with Shroud once again? Let us know in the comments.
WATCH THIS STORY: Highest Cash Giveaways in YouTube Star MrBeast's Videos