"You Can't Really Say No to MrBeast, Right?"–Twitch Streamer Mizkif Recalls Losing 'All of His Money' in Las Vegas Over $500 Million Worth YouTuber's Gambling Advice
Published 01/25/2023, 9:00 AM EST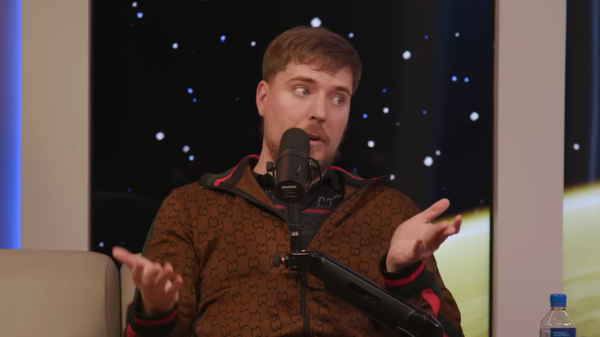 YouTube star MrBeast is known to entertain the community through his unique content videos. Usually, he fashions his videos in a way that holds an extravagant amount of money for the winner. He focuses on donating a huge amount to charity as well. However, Twitch streamer Mizkif recently surfaced an instance where MrBeast made him lose more than $10,000.
Jimmy "MrBeast" Donaldson stands as one of the most reputed YouTube content creators in the community. He is also on his way to becoming the first YouTuber billionaire in the world. On a rather surprising end, he was once denied entry to all casinos in Las Vegas with $100,000. However, it seems his trip to Las Vegas with Mizkif and Voyboy ended in the latter two, losing money.
Mizkif recalls the time when he lost more than $10,000 after getting cheered up by MrBeast
ADVERTISEMENT
Article continues below this ad
Matthew 'Mizkif' Rinaudo is one of the most popular Twitch streamers who also is a member of the content creation and gaming organization OTK (One True King). Recently, the star was seen almost having a near-death incident and mocked about using steroids even though he vouches to not do so.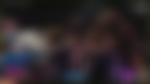 During his stream on 23rd January when he was reacting to videos, he talked about the incident when he lost more than $10,000. He said, "MrBeast is like, basically tells me to put the 10 grand on the table and you know he's like, 'You'll probably double it'. And I'm like, 'You know Jimmy, I'm supposed to do 75,000 dollars on black. I don't know if this is a good idea like I should save it for stream and he's like, 'No, try it.'"
By drawing the scenario of MrBeast cheering him up to put more money, he continued, "You can't really say no to MrBeast, right? I mean, so I did, and I lost every cent of it."
He further said, "Which then I took out two thousand more dollars and I lost every cent of that. Which then Voyboy started taking out money and then his credit card got maxed."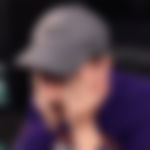 ADVERTISEMENT
Article continues below this ad
Elaborating on the scenario, he said, "We then were asking other people if we could borrow money from them. We lost money there and then Voyboy got his debit card and we maxed that as well and we lost all of our money." Thus, this was how Mizkif faced a great loss in money after getting cheered up by MrBeast.
Seemingly, Mizkif wasn't accusing Jimmy but was sharing an episode of a meeting with him. As of now, no response has surfaced from MrBeast on this subject. What would your reaction be if you were in place of Mizkif? Do tell us in the comments below.
ADVERTISEMENT
Article continues below this ad