"You're F***ing Terrible at Video Games Normally" – Greekgodx Calls Out xQc
Published 06/18/2022, 3:30 PM EDT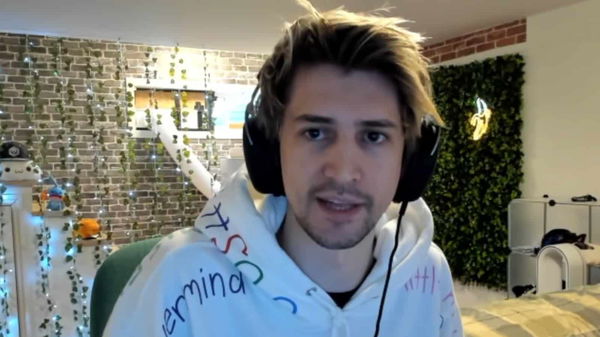 No matter how good friends you are, there are always moments when things get a little heated between friends. The famous Twitch star xQc got into a Discord call with Greekgodx while streaming live on Twitch. However, the conversation between the two turned into a heated argument as it continued.
ADVERTISEMENT
Article continues below this ad
Félix Lengyel, famously known as xQc, was playing Slither.io on his stream while talking to his friend Dimitri, also known as Greekgodx. The latter was making fun of the Overwatch player's gaming skills, but eventually, the two started arguing about it.
ADVERTISEMENT
Article continues below this ad
Greekgodx pointed out Lengyel gets distracted by the Twitch chat section while playing. Dimitri said that he has "problem playing with you because you're f***ing terrible at video games normally, and you get distracted, talk to chat, read donations, and you're about 70% locked into chat and streaming."
WATCH THIS STORY: From Call Of Duty To Minecraft: Ranking The Highest–Selling Video Games of All Time
Greekgodx further went ahead to say that xQc talks to chat while playing to prove that he's playing casually. "You're f***ing annoying. You're f***ing annoying because when I try to play seriously, you're like, 'Yo chat, shut the f**k up chat,' said Dimitri. "And you start talking to chat like bro, and I'm here trying to casually play seriously."
What did xQc have to say to Greekgodx's arguments?
The Canadian Twitch streamer had enough of Dimitri's arguments and eventually replied to Greekgod's comments. The 26-year-old initially started saying, "You're so f***ing annoying. Shut the f**k up!"
After Dimitri made fun of the streamer's gaming skills, Lengyel claimed that he could play better than Greek while sleeping. He replied: "Bro, you're saying I'm locked in, and you hit the wazoo playing game, and you're so f****** dogs**t. Me sleeping is better than you f****** at your completely juiced out, man. F**k are you talking about, man?"
I'm sorry but @xQc rated me a B tier streamer and @loltyler1 the face of twitch. I never seen a more delusional streamer tier list.

— Dimitri (@Greekgodx) June 16, 2022
ADVERTISEMENT
Article continues below this ad
Furthermore, Dimitri pointed out how defensive the Canadian gets when someone points at him. He even went on to his Twitter to take another dig at his friend, who rated Greek as a B-tier streamer.
Many got worried that this might turn into something serious. However, it didn't happen as the two calmed down and talked about other things after a while. This was a minor argument that occurred between friends.
ADVERTISEMENT
Article continues below this ad
What's your take on the arguments between Greekgodx and xQc?