YouTube Star Valkyrae Puts Fans on Notice With Her 10-Day Streaming Plan
Published 06/30/2022, 8:30 AM EDT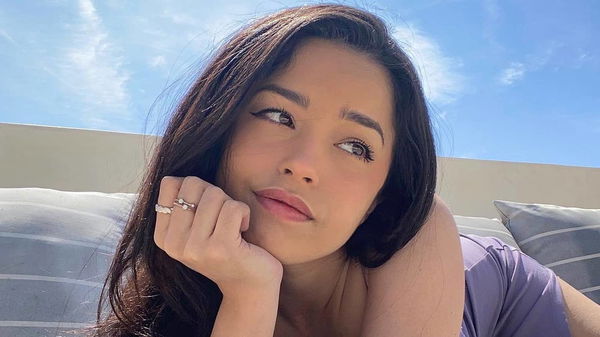 Valkyrae is one of the biggest names in YouTube gaming and has established herself as the most-watched female streamer on the platform. She is quite a gamer and loves playing Valorant with her fellow Offline TV streamers and friends. Undoubtedly, a streamer of such popularity will have a tight schedule to maintain throughout a given week.
ADVERTISEMENT
Article continues below this ad
Rae does love keeping her loving fans informed about her schedule and hence keeps everyone posted through her social media account. Have a look at it right here.
PST
6/27-FallGuys 4pm w/ sykkuno
6/28-modelin Jaime's merch
6/29-Miyoung's stream 3pm, RAFT Final 7pm w/Corpse,Toast,Syk,Jodi,John,Abe
6/30-filmin, FallGuys 4pm w/ roomies
7/2-Blacksmithin IRL w/ Hasan
7/3-Modded AmongUs 2pm, 15 friends
7/4-filmin
7/6-Filipino cookin IRL w/ Bella

— RAE (@Valkyrae) June 27, 2022
ADVERTISEMENT
Article continues below this ad
Valkyrae has a number of things to do this week and it includes Jaime's merch
Valkyrae, as you can see, has a pretty tight and the dates include playing Fall Guys with Sykkuno, BoxBox, and KKatamina. The stream is embedded right below.
On 28th June, she was scheduled to model for Jaimie iGumdrops' merch which she accidentally teased through this tweet. Fans have now become curious as to what kind of merch Jaimie would actually drop.
Next up on the 29th, we have Rae featuring in Kkatamina's stream at 3 pm and then playing RAFT with Corpse, Toast, Sykkuno, and others.
WATCH THIS STORY –  Biggest streamers who left Twitch and switched to YouTube 
For 30th, she is filming for a new video and then playing Fall Guys with her roommates.
The next schedule is for 2nd July when she is going to try her hands at being a blacksmith for the first time with HasanAbi. On the 3rd of July, she is playing Modded Among Us with 15 of her friends. Have a look at one of her previous streams below.
The next day on the 4th of July, she once again goes filming another video.
ADVERTISEMENT
Article continues below this ad
On the last day of this schedule, i.e., the 6th of July, Rae would try her hands at Filipino cooking with Bella Poarch.
In other news, Skykkuno has moved back in with Valkyrae. Sykkuno at the end of May had made a return to his native homeland for several reasons. However, he returned back to the 'leak house' again and everyone loves it! Have a look at what he has to say in this stream below.
ADVERTISEMENT
Article continues below this ad
So, what do you think of Valkyrae's schedule for the week? Let us know in the comments.
Edited By: Pritam Priyedarshi