YouTuber Airrack and Pizza Hut Stun the World by Making the Biggest Pizza in History! Is He the Next MrBeast?
Published 01/21/2023, 12:00 PM EST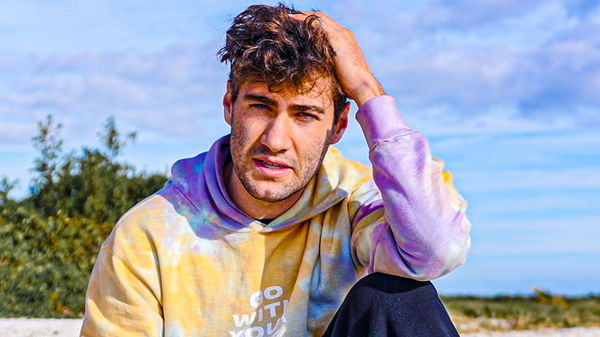 With each passing day, the content on YouTube has been reaching more and more crazy standards. The new generation of creators are challenging the norms and creating content that are almost unfathomable. While this movement is most clearly led by Jimmy Donaldson aka MrBeast, other creators such as Airrack are also showing some serious promise.
Eric Decker aka Airrack teamed up with one of the biggest pizza chains in the world, Pizza Hut, to build what is deemed to be the largest pizza in the world by the Guinness book of world records. This amazing feat of breaking such an absurd record made Eric one of the biggest potential competitors of Jimmy, and even the big man himself has acknowledged this. 
ADVERTISEMENT
Article continues below this ad
Airrack takes one step closer to becoming the next king of YouTube
To celebrate hitting 10 Million subscribers on YouTube and the return of the fan-favorite pizza in the menus of Pizza Hut, the YouTuber and the Pizza chain joined forces to construct the monstrosity that is deemed by the Guinness Book of World Records as the "World's Largest Pizza."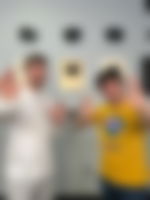 On January 18, 2023, Pizza Hut and Airrack made this gigantic mozzarella galore to celebrate the return of "The Big New Yorker", which is inspired by the 1990s New York styles pizza with XL portions of six foldable slices with high amounts of cheese, foldable crust, sweet marinara, and many other bold flavors.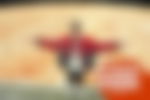 ADVERTISEMENT
Article continues below this ad
This "World's Largest Pizza" followed the recipe of a Big New Yorker. This gigantic Italian delight had nearly a 14,000 square feet surface area. In terms of ingredients, the pizza had 13,653 pounds of dough, 8,800 pounds of cheese, 600k+ slices of pepperoni, and more than 4000 pounds of Marinara sauce. This pizza was pre-baked and assembled piece by piece. After the pizza was constructed, it was donated to local food banks and charities. 
After accomplishing this gargantuan feat, Airrack thanked his community for being with him and helping him break this impossible record. He also shared that he had to partner up with Pizza Hut to make this possible and to prove once and for all, "that NO ONE OutPizzas the Hut."
Is Eric the next MrBeast? 
ADVERTISEMENT
Article continues below this ad
Airrack clearly shows the potential and talent required to become the next MrBeast, and even Jimmy himself has acknowledged the raw talent of Eric. According to Jimmy, there are two YouTubers who can reach 100 million, Ryan Trahan and Airrack, as they both share a psychotic and creative mind just like him. 
WATCH THIS STORY: Highest Cash Giveaways in YouTube Star MrBeast's Videos