YouTuber KSI Calls Out Jake Paul for Only Fighting With Fighters Beyond Their Prime
Published 11/24/2022, 1:10 PM EST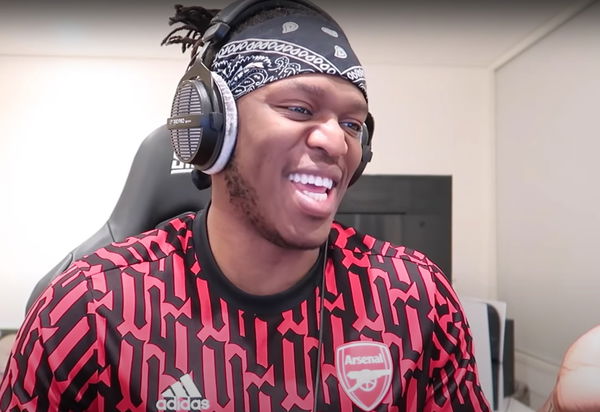 KSI and Jake Paul's rivalry is no secret to anyone. The duo has been at each other's throats for a long time and were supposed to face each other in the ring. But Paul later backed off from the match against the Sidemen member.
ADVERTISEMENT
Article continues below this ad
But the canceled match didn't mean the duo was over each other. They still like to pull each other's legs whenever there is an opportunity. KSI recently made a tweet that takes a dig at all the bouts the 25-year-old Paul has fought lately.
ADVERTISEMENT
Article continues below this ad
KSI takes a dig at Jake Paul's victory
A few weeks ago, the YouTuber-turned-boxer Jake Paul uploaded a video on Twitter with the caption "negotiations." In that video, Paul and the former kickboxer Andrew Tate have been seen staring intensely at each other, hinting at a future fight between them.
KSI later uploaded a similar video with the same caption, where he and IShowSpeed looked at each other intensely. The Sidemen member possibly tried to mock Paul and Tate's fight. But the YouTuber again took another hit at Paul with another tweet.
The 28-year-old tweeted, "Who was the last person that Jake Paul fought that was under 30?" JJ Olatunji isn't wrong with this claim, as five out of his six professional matches were against people above the age of 30.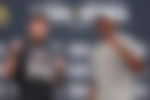 Even Jake Paul's latest victory was against the former UFC Middleweight Champion, Anderson Silva, who is aged 47. If Paul fights Tate, the YouTuber-turned-boxer would be fighting a 35-year-old man.
What Twitter has to say about JJ Olatunji's tweet on Jake Paul?
The Twitter replies to this tweet saw a mixed reaction. Some are tired of this online fight between Olatunji and Paul. Instead, they want to see them for real in a boxing arena. Moreover, some fans took KSI's side to claim he fought people around his age, including his upcoming opponent, Dillon Danis, who is also a 29-year-old like KSI.
No hate man but why do you and Jake need to compare everything you do, just doesn't seem healthy 😅

— Alfie Anthony (@alfieanthonyy) November 24, 2022
All you guys do is beef online, please beef in the ring 😂

— ¹⁴ (@CoIePalmer) November 24, 2022
There were also some fans who claimed JJ Olatunji fought against people who are not big names in the action sport. Meanwhile, Jake Paul fought against legends in the field.
Mate, you're fighting Dillon Danis. Woodley and Silva are 5786839x tougher

— Lord Rxn 🦀 (@Rxn_605) November 24, 2022
The last person u fought was pineda and swarmz and ur fighting a nobody in striking in dillon dannis. You've reached Jake Paul's Ben askren part of the resume. So chill. Take a twood and anderson level fighter above their 30s and let's see how u fare haha

— Fezco lite (@dt_g07) November 24, 2022
ADVERTISEMENT
Article continues below this ad
He's fought pro MMA fighters, best you've fought is Some skinny pencil

— Don 🥷🏿(🇪🇸🏴󠁧󠁢󠁥󠁮󠁧󠁿🇦🇷) (@YungCule) November 24, 2022
ADVERTISEMENT
Article continues below this ad
What are your thoughts on KSI's claim about Jake Paul's boxing victories? Let us know in the comments.
WATCH THIS STORY: Recap: Best highlights from KSI vs. Swarmz and Luis Alcaraz Pineda