YouTuber's Secret Hack for Call of Duty: Warzone Will Blow Your Mind!
Published 02/20/2022, 10:41 AM EST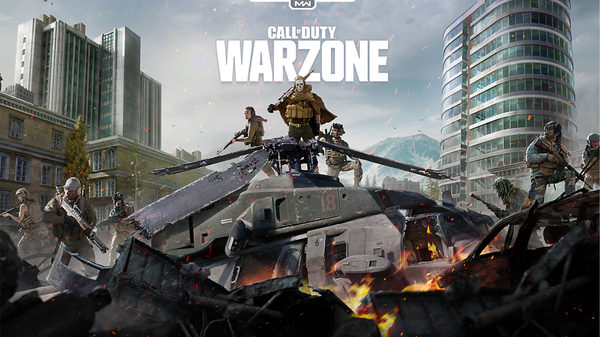 Call of Duty: Warzone has seen much in the way of furor in recent months owing to the state of its gameplay. Game breaking bugs and glitches plagued the battle-royale ever since the infamous Vanguard integration. However, the game has seen a slew of improvements recently because of the developer's continued efforts. But in a surprise turn of events, players might stand to benefit from the game's current state.
According to a tweet by ModernWarzone, a player has found an interesting exploit that could massively improve player experience. And all gamers need to benefit from it is the right controller.
Youtuber @raratoman has exposed an undetectable method of obtaining zero recoil in #Warzone by simply tilting a controller down while using Windows DS4.

The controller must have gyroscopes to abuse this no recoil method. PlayStation controllers do, Xbox controllers don't. pic.twitter.com/v9OsgaFGmg

— ModernWarzone (@ModernWarzone) February 19, 2022
ADVERTISEMENT
Article continues below this ad
Call of Duty: Warzone exploit could make average gamers into pros
A YouTuber going by the channel name 'Rara' made an impressive discovery recently, a discovery that would tempt every Warzone fan out there. Rara figured out how to get zero recoil in the battle royale with the help of a simple program.
In a YouTube video uploaded on February 19, Rara elaborated on this exploit. He gave credit to another YouTuber named Jibb Smart|Gyro Gaming for serving as the inspiration for their idea. Jibb Smart had uploaded a video previously where they show a gyroscope tactic using which players can get zero recoil in Fortnite.
Watching the video, Rara talked about his own experience playing Warzone with a Wii remote. Tossing the Wii remote for a PS5 controller this time, Rara got things to work. This is where Team Green suffers an unfortunate loss. As a gyroscope is necessary to this exploit, players cannot utilize Xbox controllers since they lack the feature.
However, players with the PS5 controller can enjoy their zero recoil gameplay by following Rara's steps in the video. Rara uses a program called DS4 Windows, generally used to decrease controller latency, in a remarkable and new way.
ADVERTISEMENT
Article continues below this ad
Using this method, Rara created what they call an 'anti-deadzone', eliminating recoil from their weapons. It is an exciting new possibility for Warzone players as this exploit turns their bullets into laser beams cruising towards their targets. However, it is hard to say how long this exploit will remain available since it has got a lot of attention recently.
WATCH THIS STORY- Highest Selling Video Game Franchises of all time
Literally came out and gave a step by step on how to get it. Such a dumb way of exposing an exploit.

— KiriGan (@__Eneh) February 19, 2022
ADVERTISEMENT
Article continues below this ad
Are you excited about trying out this method for yourself? Tell us in the comments below.