ZLaner and FaZe Kalei Unhappy With Unfortunate Events That Cost Them $ 30K Warzone Tournament
Published 10/05/2021, 10:25 AM EDT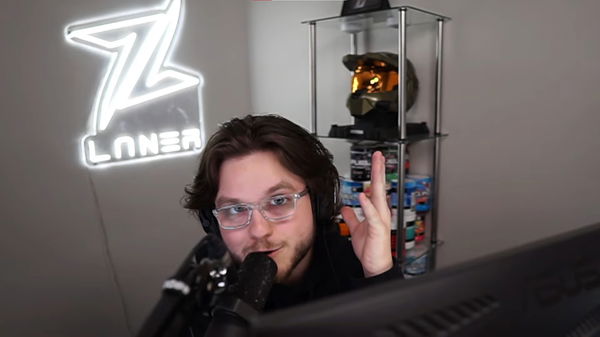 ---
---
Prominent Warzone streamer ZLaner recently became a victim of an unruly incident. The 23-year-old teamed up with the popular streamer and FaZe clan member, Kalei Renay. The duo took part in a massive $30K Warzone tournament that ended on a sour note.
ADVERTISEMENT
Article continues below this ad
ZLaner's team had to play a tie-breaker match that saw them racing to 10 kills first. However, an unfortunate situation regarding communication and the opposing team running into a hacker led to Kalei failing to score the winning kill. This incident knocked Z and Kalei out without ever getting the chance to raise their grievances.
ADVERTISEMENT
Article continues below this ad
video source: Esports Talk
ZLaner seemed frustrated with the outcome of the tournament
The young streamer was aggravated with the way things concluded in the $30k tournament. Z majorly blamed the organizers for not taking adequate steps in processing their dispute. The duo encountered a hacker, and it ended up causing Kalei to lose a key fight. Instead of addressing the problem and resetting the tie-breaker, the organizers just granted the victory to the opposing team.
"I am probably gonna hop off pretty soon. I might just rip a game or two and call it after that. We kind of just got absolutely railed out of a thirty-thousand-dollar tourney. So I'm just kind of in the mood to chill. Let us dispute, so that we would have because we would have played that one back for sure." 
Just got fucked out $30,000 🙃 This isn't on @Emsage_, it was an honest mistake but the tourney organizers need to give us the time to dispute shit like that…

— ZLaner (@ZLanerOFFICIAL) October 3, 2021
Even the opposing team agreed that the tie-breaker should have been played back. Any time a hacker jumps into the fray and causes major disruption, that round should be rendered null and void.
ADVERTISEMENT
Article continues below this ad
Yeah honestly if i wouldve known how bad it messed you guys up with the timing and got her killed i wouldve taken full responsibility if i was told and gave you guys a reset down 5 . Im sorry for it honestly man

— OMiT Sage (@Emsage_) October 3, 2021
Sadly, organizers failed to catch that crucial error and unjustly crowned the winner. Encountering a hacker could frustrate any honest player, especially competitors. Sage's reaction, in this case, was quite normal and it led to Kalei failing to grab the final kill needed for the win.
ADVERTISEMENT
Article continues below this ad
This unfair loss saw them exiting the tournament that the duo could have won. It is quite difficult for players and organizers to participate in tournaments for Warzone without the safety net of anti-cheat. All eyes are peeled on Activision's next big update, which promises to roll out a proper anti-cheat system.
Watch this story: Best MMORPG Games Coming in 2021
Trending Stories