Did The CS: GO Community Have A Role In The Downfall Of Cloud9
Published 03/29/2021, 2:53 PM EDT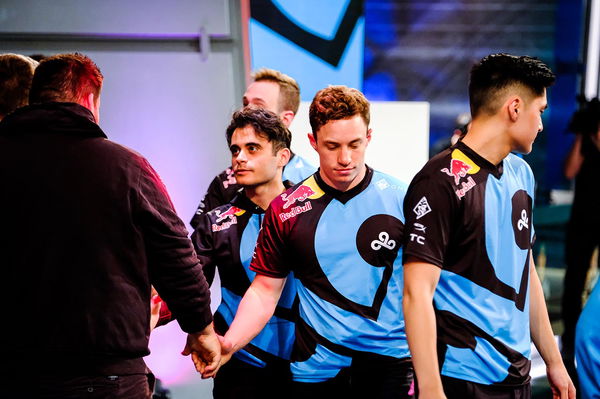 ---
---
Days back, eSports organization Cloud9 put a pause on their CS: GO roster, following back-to-back losses in online tournaments. While one reason for their downfall could be the global pandemic, many still believe that Cloud9's expenditure has ultimately cost them.
ADVERTISEMENT
Article continues below this ad
Esports caster ended up in a short debate on the topic with some other notable names joining in midway. This resulted in a three-way outlook into the complete story.
Casters debate on Cloud9's CS: GO downfall
ADVERTISEMENT
Article continues below this ad
Alex "Mauisnake" Ellenberg was of the opinion that fans should have gone easy on Cloud9 and HenryG. The CS: GO analyst believed that this would have changed the game's era at once.
We could've entered one of the most exciting eras in CS:GO if 2 things happened:

1) Fans didn't clown C9 for the contract $ constantly and appreciated that bold approach

2) C9 actually became a top 10 team so other orgs would take from their lead in terms of hyping up a roster

— Mauisnake (@Mauisnake) March 29, 2021
HLTV writer Zvonimir Burazin came in to support the community but was outnumbered with the entrance of another Esports commentator, Andres Blume. Blume argued that the community was being blamed for what they actually did.
Wait, I don't think it's all being blamed on the community here, just the part that the community actually did do?

— Anders Blume (@OnFireAnders) March 29, 2021
As in every other community, the fans will be critically more vocal. The publication of the roster's salary by HenryG wasn't taken well by the fans. While this is a practice we see in almost every sport, it is a whole new topic in the Esports segment.
We cannot directly link Cloud9's falling to them publicizing the players' salary. Indeed, their performance was flawed, but that hardly has anything to do with the roster's salary being out in the public.
Yeah I'm not trying to argue that C9 made a mistake by doing this, but people are so outcome-oriented that this result will be tied to the fact they publicized buyouts/salaries

Very hard discussion to have on twitter btw, if only there was a different format for it 🤔

— Zvonimir Burazin (@Professeur_CS) March 29, 2021
Burazin and Blume stuck to their side of the argument. They support Cloud9's decision and would like to see other Esports organizations follow in their path. Even then, without the community being supportive, things would stay the same.
ADVERTISEMENT
Article continues below this ad
How did the downfall begin?
Cloud9 embarked on its Colossus project back in September 2020. HenryG made his way into the Esports organization as the team's GM. He quickly made big signings with Patrick "es3tag" Hansen and Ozgur "Woxic" Eker for millions of dollars.
The community expected Cloud9 to set ablaze the CS: GO scene. However, with team coach Kassad leaving all of a sudden, they faced a major setback. Soon Woxic left the team and Cloud9's stumble began.
ADVERTISEMENT
Article continues below this ad
After big losses in tournaments, Cloud9 CEO Jack Etienne announced their temporary departure from CS: GO. Needless to say, Cloud9 will make a comeback in the near future and that'd be one sight we won't miss.