"I Loved the Part Where…" Gaming Community Brutally Roast Blizzard for Overwatch Season 2 Microtransactions
Published 11/30/2022, 1:30 PM EST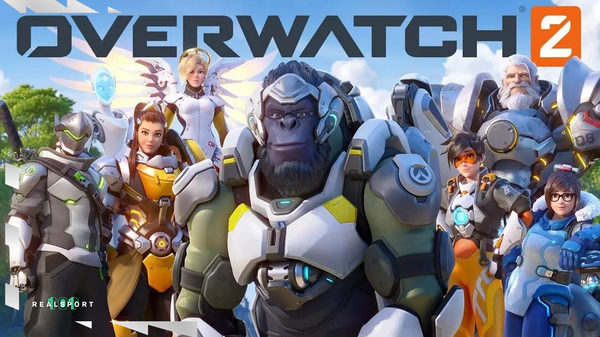 Free-to-play multiplayer games are very common nowadays, and most of them have microtransactions. Sometimes they sell character skins, weapon skins, and weapons themselves. This is a common business practice for developers of free-to-play games. Overwatch 2 is one such game. It's a direct sequel to Blizzard's first-person multiplayer hero shooter that launched in March 2016.
The game, thanks to the reputation of its developers, was already hyped enough. Its addictive gameplay and various gameplay modes and its cast of characters made it a fan favorite pretty quickly.
ADVERTISEMENT
Article continues below this ad
This year Blizzard launched Overwatch 2, a direct sequel to their 2016 game. This game, unlike its predecessor, is a free-to-play title. It has a robust item shop and like every other free game, a game pass. The game launched to a mixed reception from fans. It was suggested that this game rewards XP unfairly and pushes players into spending money on stuff instead.
Amidst all that controversy, Blizzard announced they would fix the XP rewards. With Season 2, numerous other new things would arrive to make the game's rewards more accessible to non-paying players. The day has finally arrived and Blizzard has finally released the trailer for Overwatch's Season 2, and the fans are not very enthusiastic.
Overwatch fans mock Blizzard after the release of the season 2 trailer
Fans after seeing the trailer are just making fun of Overwatch 2's store, just talking about how it features overpriced content.
Fans have simply flooded the video's comments with weird puns that are related to the game's heroes. So let us have a look at some of those comments.





ADVERTISEMENT
Article continues below this ad

As we can see, fans are not happy with the state of Blizzard's Overwatch 2. The game itself, though, still enjoys a massive number of concurrent players. Maybe to keep them playing, Blizzard does have something in plans.
For players unaware, Blizzard's Overwatch is a series of first-person hero shooters. Hero shooters are games where players get to choose from a cast of colorful characters. Each of them has a special ability and a special weapon to use.
ADVERTISEMENT
Article continues below this ad
Overwatch 1 was also the game people claim brought loot boxes to big-budget triple-A games. And it even acted as a point of inspiration for other developers to add some sort of loot boxes to their games. Maybe fans are worried that Overwatch 2 would cause something similar. We shall where this leads.
WATCH THIS NOW- Valorant Agents Inexperienced Players Should Avoid