Popular Streamer Predicts How the Addition of Three Different Maps in COD Warzone Is Going to Change the Trajectory of the Game
Published 06/20/2022, 9:42 AM EDT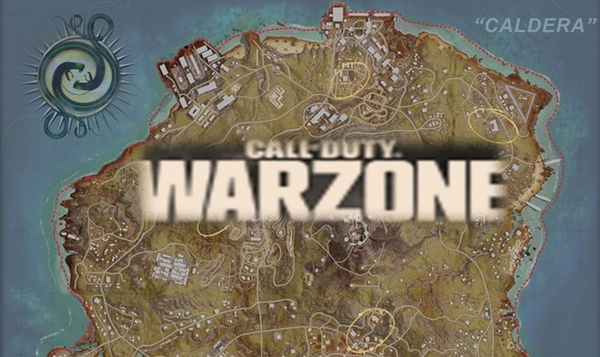 Call of Duty: Warzone is getting a lot of traction because of its upcoming Season 4. The new season is dubbed to bring in a new map called Fortune's Keep which is going to be a game-changing update. One of the most interesting things noticed by popular streamer JGod is how it is going to affect Player Count in the game.
ADVERTISEMENT
Article continues below this ad
In a tweet, JGod opinionates on three Warzone maps being a revolutionary change for the game. He says that this will definitely bring in new players and some amazing new prospects for the game, which is reflected in this tweet. Have a look at it below.
Glad Warzone will have 3 Map Options for different types of Players

Do you think Fortunes Keep will increase the Player Count compared to Rebirth Island?

This is the count I would hope for, with 5s faster resurgence spawns

– 45 Rebirth
– 60 Fortune's Keep
– 135 Caldera pic.twitter.com/59I3ElMt2X

— James – JGOD (@JGODYT) June 18, 2022
ADVERTISEMENT
Article continues below this ad
Streamer JGod gives an estimate of player count for the new maps of Call of Duty: Warzone
As you can already see in the above tweet, JGod has projected a lot of details about the upcoming maps in Warzone. As clear as it stands, Caldera will be the largest map in the game with an area of 2,569,703 pixels square. This is equal to 26.6 times Fortune's Keep map and 41.9 times Rebirth Islands map.
Similarly, Fortune's Keep will be 96,603 Pixels Square and compared to the other maps, it's 0.04 times Caldera and 1.58 times Rebirth Island. Lastly, Rebirth Island is 61,203 pixels which imply 0.02 times Calderas and 0.63 Fortune's Keeps.
He also hopes that the respawn time in these maps will be faster than before and they will have a larger player count. JGod expects 45 players per game in Rebirth, 60 in Fortune's Keep, and 135 in Caldera.
This will definitely suit every player's type or need for a good game of Warzone.
WATCH THIS STORY – The best agents to master in Valorant
New map with the new season: Fortune's Keep
This season, COD is deploying a new map that, if considered, is almost the same size as the rebirth island. Named Fortune's Keep, the map has four POIs on it.
ADVERTISEMENT
Article continues below this ad
One of the POIs called the Town is a Mediterranean beach hamlet with a historic fortification enclosing it. Expect a lot of close-quarters firefights throughout the buildings, but you can have a better view of the roofs. There's even a bell tower to give you a little more elevation.
Smuggler's Cove will be brimming with precious goods, as its name suggests. There are cabins to discover, tunnels to investigate, and a lighthouse to provide some perspective. The Winery, on the other hand, is a large structure with various storeys and numerous chambers to explore.
The titular Keep, meanwhile, is a huge mediaeval stronghold with ramparts and watchtowers. It may appear impenetrable, however, the location may be accessed via the island's tunnel system or the adjacent Redeploy Balloons.
ADVERTISEMENT
Article continues below this ad
So, what do you think of these amazing locations in Call of Duty? Let us know in the comments.