Before Teaming With Tom Brady for a Super Bowl, Retired NFL Star Rob Gronkowski Once Took on Marshawn Lynch in an Intense Video Game
Published 06/22/2022, 12:30 PM EDT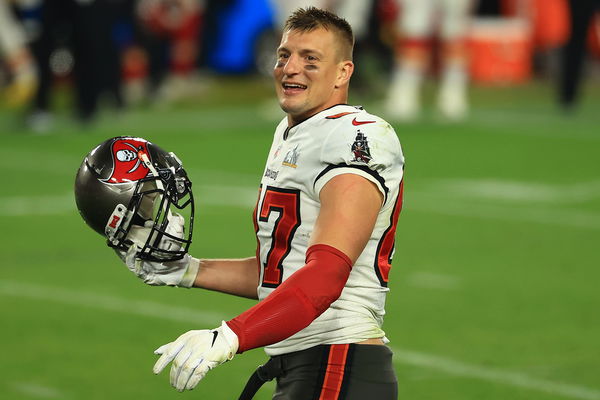 In football, there always comes a time when a player decides to retire. The idea is to reap the benefits of past achievements and allow younger talent a chance to make their entry. In fact, the most recent entry to the list of retirees in the NFL is Rob Gronkowski.
ADVERTISEMENT
Article continues below this ad
In this moment of nostalgia, fans are busy recalling Gronkowski's achievements as a talented tight end for New England Patriots and Tampa Bay Buccaneers. However, we also want to remember a hilarious video game challenge that happened between him and Marshawn Lynch back in 2015.
ADVERTISEMENT
Article continues below this ad
The man behind the Mortal Kombat X challenge idea? It was Conan 'O Brian, of course.
The challenge that brought a tight end and a running back together
In a popular segment called 'Clueless Gamer', Conan 'O Brian traveled to Arizona to play a game of Mortal Kombat X with Rob Gronkowski and Marshawn Lynch. As fans know, Lynch is a shy but extremely talented running back who played majorly for Seattle Seahawks.
The fun challenge was also to mark the upcoming Super Bowl XLIX which was to pitch New England Patriots and Seattle Sea Hawks against each other. At that time, Mortal Kombat X was still not officially released, as Conan announced. However, we are guessing Conan could somehow get hold of a Mortal Kombat X copy for the challenge exclusively!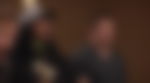 As the legends took on each other round after round, everyone realized how 'violent' the game was. In fact, Lynch and Conan were pretty hilariously disturbed while Gronkowski looked pretty nauseous too.
The episode was super fun to watch with Conan being the marvelous comedian he is and Gronkowski and Lynch's presence just made everything better.
Is there a chance for Rob Gronkowski to return?
Rob's latest retirement marks his second farewell from the sport. In fact, his Mortal Combat X buddy,  Marshawn Lynch has also retired two times in his career.
WATCH THIS STORY: Best Mortal Kombat games of all time
ADVERTISEMENT
Article continues below this ad
Rob Gronkowski announced his decision to retire in a Twitter post yesterday. "I will now be going back to my retirement home, walking away from football again with my head held high knowing I gave it everything I had, good or bad, every time I stepped on the field," he wrote in his post.
ADVERTISEMENT
Article continues below this ad
According to his manager, Drew Rosenhaus, the 33-year-old may return if his long-time teammate, Tom Brady gives him a call. "It would not surprise me if Tom Brady calls him during the season to come back and Rob answers the call," Rosenhaus told ESPN.
We wish the 4-time Super Bowl champion 'Gronk' a prosperous life of retirement ahead!