List of NFL Players Obsessed With Call of Duty in 2022
Published 11/08/2022, 3:50 PM EST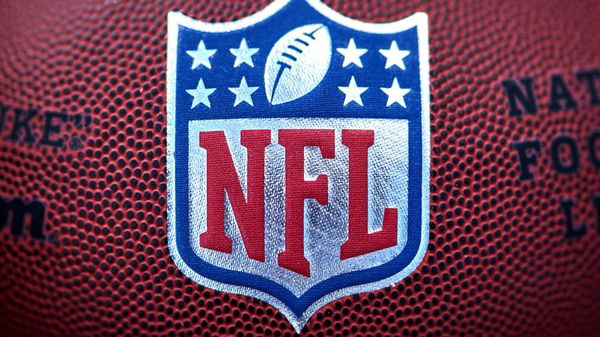 Call of Duty has been a big part of many people's lives since it was launched. Not just for gamers but for NFL stars as well. It is well known that video games are a great way to relax and get stress out of the head, thus the same applies to NFL stars as well.
But sometimes, these casual relaxations turn into love for the game. Here are the top 5 NFL stars who just love Call of Duty.
ADVERTISEMENT
Article continues below this ad
JuJu Smith-Schuster (Kansas City Chiefs)
The 25-year-old NFL star player is a huge fan of gaming. JuJu Smith-Schuster has not just been obsessed with Call of Duty but another FPS game Fortnite as well. This is also because of the fact that he was once a part of the popular gaming team FaZe Clan. In an interview, he even said that he was the bridge between Gamers and Athletes.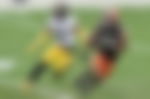 Right now JuJu Smith-Schuster plays as the Wide Receiver for Kansas City Chiefs. He also owns a number of team records with the Steelers. Notably, Schuster was also 2019's most marketable player.
Kyler Murray (Arizona Cardinals)
A really brilliant player but infamous for his Call of Duty obsession. 25-year-old Kyler Murray has been known as one of the best in his positions and he also shares a real love for Call of Duty. Notably, he has been constantly targeted by several people because of this.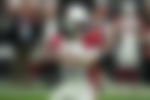 Murray was a college football player at Oklahoma and was a junior Heisman Trophy winner there. Arizona Cardinals made Murray their first-round pick in the 2019 NFL Draft.
Tyreek Hill (Miami Dolphins)
Although mostly known for playing Fortnite in Mahomes' skin, Tyreek Hill also has a shared love for Call of Duty. He has been playing the game for a very long time and has been known to constantly return to the game.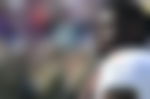 Tyreek Hill plays as the Wide Receiver for the Miami Dolphins and formerly used to play for Kansas City Chiefs, back in 2016-22 besides Patrick Mahomes, thus his love for him. He has really been a force to reckon with this season, showing some really amazing stats.
Tom Brady (Tampa Bay Buccaneers)
The elite of the most elite, Tom Brady may be 45 now, but he still has the energy of a kid. However, Tom Brady is known to be very secretive about his gaming obsession, but there are many instances where streamers like Nickmercs have claimed to spectate him while playing the game. Notably, back in 2003, Brady was a huge fan of the game.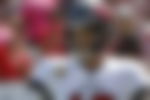 Although Tampa Bay Buccaneers was eliminated from the NFL playoffs, Tom Brady still showed some real skills in his allegedly last NFL season. Recently, the 45-year-old player has been in the headlines, not for his NFL games but because of his personal life.
ADVERTISEMENT
Article continues below this ad
Patrick Mahomes II (Kansas City Chiefs)
Star of one of the top teams in this NFL season, Patrick Mahomes is a wizard both in the gridiron and the gaming counterpart. He is very open about his love for games like Call of Duty and Fortnite and has been known to play them in interviews and other occasions as well.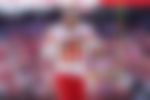 Recently, JuJu Smith Schuster, said that thanks to a Call of Duty gaming season with the star QB and other members, they were able to win a match as a team. Notably, Patrick Mahomes has been one of the best players this season and is constantly proving his prowess.
ADVERTISEMENT
Article continues below this ad