Tyreek Hill Hints His Love For Former Teammate Patrick Mahomes During His Fortnite Stream After Playing Him Down Against Tua Tagovailoa
Published 08/27/2022, 8:50 AM EDT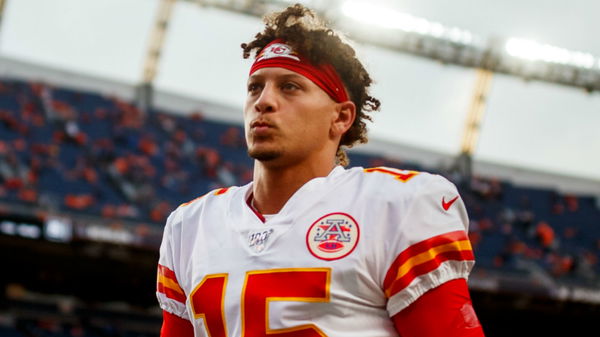 Fortnite recently added a character skin for Kansas City Chiefs quarterback Patrick Mahomes. While fans were enjoying the famous battle royale game in Mahomes' presence, one unexpected player also stepped in to offer his admiration for Mahomes.
Tyreek Hill is the NFL's quickest player, an All-Pro wide receiver, and the league's highest-paid receiver. He's also one of quarterback Tua Tagovailoa's biggest fans. Along with this, he is a close buddy of his previous team's quarterback, Patrick Mahomes. Thus, his love for the player is unconditional. This was proved recently when he streamed Fortnite with his character wearing a Patrick Mahomes skin.
ADVERTISEMENT
Article continues below this ad
Tyreek Hill shows his love for Patrick Mahomes
In his recent stream, "Gaming with cheetah" Tyreek Hill played three Fortnite matches for around an hour. During which he finished, eighth, first, and fifth along with his gaming buddy and Miami Dolphins' #3/Wide receiver Lynn Bowden Jr. (H.Huncho_1).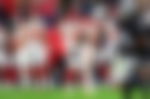 Notably, Tyreek Hill is a fabulous Fortnite player and is on level 107, while Bowden Jr. also plays well and was on level 90. But the interesting part was when fans noticed that he was using Patrick Mahomes' skin as his character for his games. This was a bit shocking for fans as a few weeks prior, Hill commented on Mahomes' skill and took the side of his recent team's QB Tua Tagovailoa.
In an episode of his podcast "It Needed to Be Said," Hill likened the quarterback of the Miami Dolphins to Patrick Mahomes, a former teammate of his in Kansas City. He said, "Obviously, like I'm gonna go with 15 as the strongest arm but as far as accuracy-wise, I'm going with Tua all day." After which, the Kansas City supporters were upset because they had been under the impression that Hill would never change his mind on Mahomes.
Why did Tyreek take Tua's side?
ADVERTISEMENT
Article continues below this ad
The reason behind Tyreek Hill taking Tua Tagovailoa's side was because of the major stats that were tallied with Patrick Mahomes' stats from last season. In addition to being fifth in the NFL in QBR last season with a 62.2, Tagovailoa was 18th with a 49.7. Their completion rates were close, with Mahomes' 66.3% falling short of Tagovailoa's 67.8%.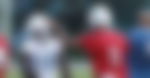 The fact that Tagovailoa had a completion percentage above the expectation of +0.9% compared to Mahomes' -2.1% supports Hill's claim that the quarterback for the Dolphins is a more accurate passer.
ADVERTISEMENT
Article continues below this ad
WATCH THIS STORY: Antonio Brown Creates Sensationalizing Celebration of The Year Without Ever Stepping On The Gridiron For NFL Season 2022
Thus, it makes a strong case that Tagovailoa possibly can be better in some ways than Kansas City's star Quarter Back, Patrick Mahomes. Do you think the same? Let us know in the comments below.