Esports Organization TSM Courts Another Controversy
Published 06/22/2020, 2:22 PM EDT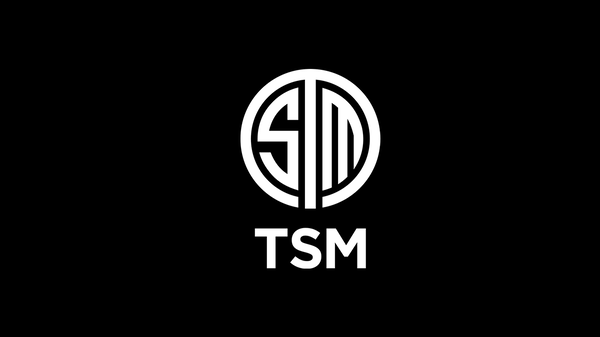 ---
---
Things haven't been smooth at TSM over the past few weeks. For instance, they faced heavy criticism surrounding President Leena's private call that went viral. This was followed by many other controversies. 
ADVERTISEMENT
Article continues below this ad
The viral call
The Esports organization faced several hits for its League of Legends team. TSM President Leena was in a call talking about Joshua "Dardoch" Hartnett stating that no one would want to pick him up for their team. The call was overheard from her boyfriend Doublelift's live stream.
ADVERTISEMENT
Article continues below this ad
This led to speculations regarding Dardoch's exit. Many criticized Leena stating that such a call should not have happened in front of her employee, i.e, Doublelift. Leena did, later on, make a formal apology for her actions, but the damage was done.
Departed players speak up
Two team members left TSM shortly after; Dardoch and Kobbe. With Dardoch joining Dignitas and Kobbe joining Misfits. The team did the players a favor by helping them find a new home. However, the players were pretty vocal against their former team.
In an interview with Inven Global, Dardoch revealed he wasn't happy with what happened. He did not receive an apology from the right person and added that he doesn't feel great about the incident. 
"I wasn't compensated or anything. I got an apology, that's pretty much all. Not even from the person who did it, but from Regi. The whole situation… I still don't feel great about it, but I don't see much purpose in speaking about it anymore from my perspective", Dardoch said.
Kobbe on the other hand expressed his happiness in being back in Europe. He did mention how hurt he was knowing that Doubelift would be replacing him.
Kobbe said, "Hearing the news made me feel very sad. I had given up my life to be with TSM in NA, I gave them my best and I really don't think I was the reason why we did not work out as a team. Honestly, speaking it hurt a lot"
Players who have done so much for a team definitely deserved a better treatment. TSM failed in making the players feel good about their departure. Helping them find new teams was indeed a good gesture, but Dardoch and Kobbe are still not happy with TSM's way of doing things.
TSM has a secret coach?
In a tweet by Thorin, he revealed that there are rumors surrounding TSM. They are apparently working with VeigarV2, former Fnatic coach. This further heated up things as he was last fired following pedophilic accusations. TSM allegedly decided not to make the news public. 
Apparently TSM members are secretly working with Veigarv2.

— Thorin (@Thorin) June 13, 2020
If the rumor is true, it would turn out to be bad for TSM. Associating themselves with a coach who was just linked with a high profile accusation just months back is surely not a good image.
 The LCS drama
TSM were set to open their LCS Summer Split with a match against Team Liquid. Ahead of the matchup, Doublelift commented that Team Liquid should be sacred. This was controversial as he is a former member of Liquid. Liquid tweeted back mocking the now TSM member stating they are really scared. 
Oooooo we're really scared

— Team Liquid LoL (@TeamLiquidLoL) June 11, 2020
ADVERTISEMENT
Article continues below this ad
The match didn't go as planned for TSM as they were dominated by Team Liquid all around; so much for Doublelift's words.
Going forward
ADVERTISEMENT
Article continues below this ad
TSM is not in the right position at the moment. They have a lot going on and if they fail to strike balance for everything, it could seriously harm the team in the near future.
The acquisition of a controversial coach, departure of their players, and a loss in LCS aren't signs of anything good. Hopefully, they can set things right soon. What do you think about TSM's current situation?
Trending Stories