WATCH: Dr Disrespect Makes Strong Statement to Sustain Call of Duty Warzone Stature
Published 03/26/2020, 11:18 AM EDT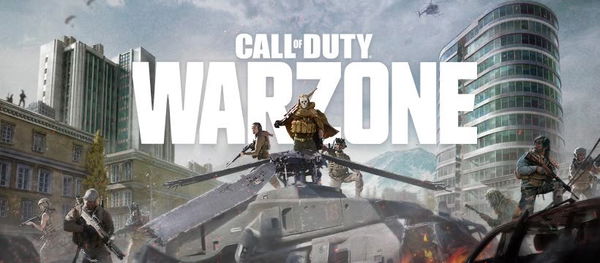 ---
---
COD: Warzone has engulfed the gaming world since it's launch on March 10th. Within 10 days of launch 30 million players have participated in this battle royale from Infinity Ward. These numbers are proof that players for obvious reasons are interested in the game. But questions arise, how could Call of Duty Warzone can maintain this rise in the graph? Well, Twitch streamer Dr Disrespect has the answer for this.
ADVERTISEMENT
Article continues below this ad
According to Dr Disrespect, Call of Duty Warzone has all the structure and framework to continue this momentum. The Call of Duty franchise possesses enough fans and assets to dominate the 'battle royale' genre for a longer time.
Dr Disrespect further said that it's now all in the hands of developers to sail through the 'post-honeymoon' phase. In his advice to developers, he said "From a developer standpoint, they have to continuously add new content: skins, map changes, limited-time modes, etc. They have to keep it rolling on, baby."
ADVERTISEMENT
Article continues below this ad
For players to keep Warzone fresh, it now means "perfecting rotations and drops, finding out what the meta is" according to the Doc.
Dr Disrespect and his problem with Call of Duty Warzone
Dr Disrespect has been on good terms with COD: Warzone since its launch but the only problem, which the doc is facing is regarding the audio of the game. Like everyone else, Doc has his complain about audio, which is purely understandable.
In Warzone many a time you can't hear enemy activities(Read: footsteps) properly especially during close encounters. Sometimes it sounds like an enemy is coming from the front but *surprise face* someone just shot you from behind. And it's not about just Dr. Disrespect because many of the users and streamers including Summit1g have already complained about this broken feature of the game.
ADVERTISEMENT
Article continues below this ad
Like Dr Disrespect, 100 Thieves founder 'Nadeshot' also has his complain about Warzone. Spoiler alert, it includes 'SBMM'. Nadeshot is clearly not happy with the current SBMM in Warzone. He called out Infinity Ward devs on going through the trouble of skill-based matchmaking but not adding the 'ranking system' in the game.
For most pro players and elite streamers, SBMM has always been a hot topic of discussion. With the current COD mechanics, this topic will only be going to blow up further.
ADVERTISEMENT
Article continues below this ad
I'll never understand why Call of Duty goes through all of the trouble to implement skill based matchmaking but won't add a ranking system. If you're going to match me up against better players, why can't I have a rank to be proud of and work towards?

— 100T Nadeshot (@Nadeshot) March 25, 2020