Apex Legends Tweaks Power Balance of the Roster With Massive Chaos Theory Event Update
Published 03/05/2021, 11:22 AM EST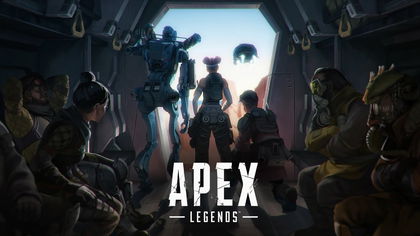 ---
---
Apex Legends has rolled out massive changes to the roster with the Chaos Theory Collection event update. The latest patch will introduce a wide range of changes that will offset the ruling meta. Gamers have long complained about few Legends ruling the title, while others have fallen off drastically. The difference in power scaling directly reflected in the win rate of respective legends. It indeed showed that the community's favorite Legends were Lifeline, Caustic, Pathfinder, Horizon, and Gibraltar.
ADVERTISEMENT
Article continues below this ad
However, now developers have adequately tweaked many legends, in order to establish better game balance. These changes will change the meta on its head, which could invoke a happy or angry reaction from fans.
ADVERTISEMENT
Article continues below this ad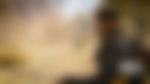 Apex Legends tweaks the roster once again in Season 8
The new patch will bring massive changes to the game, and it looks like the developers have heard the community. The patch note contains changes to Legends like Caustic, Mirage, Revenant that will surely change the game. Players can finally breathe a sigh of relief, as the update has addressed a community's long-staying demands. You can find the entire list of changes with the new patch below.
Nox Gas Grenade: cooldown increased from 2.5 minutes to 3.5 minutes.
Nox Gas: damages at a flat rate of 5hp per tick instead of ramping up from 6hp → 12hp.
Removed 15% faster heal item usage while in 'Dome of Protection'
Increased 'Black Hole' cooldown from 2 minutes to 3 minutes
Revenant's Silence now disables Mirage's cloaked revive & respawn as well as Octane's Swift Mend.
Wattson now has passive shield regen at 0.5 hp/s (half of Octane's current health regen rate).
Explosives damage Amped Cover normally, instead of inflicting 200 damage.
Explosives damage Sheila normally, instead of inflicting 175 damage.
Summary
ADVERTISEMENT
Article continues below this ad
These changes have certainly turned the scales against Caustic, Gibraltar, and Horizon mains, who were ruling the meta. The increased duration and damage increase seems like a great way to balance this character out. Caustic mains will now have to think twice before they let their precious ultimate loose, as it now harnesses greater power with a significantly higher cooldown.
The changes to the recon class stripped his passive away, and now it looks like Pathfinder won't have a passive ability at all. Changes to Gibraltar and Horizon are 100% spot-on, as these characters were quite overpowered.
Similarly, the developers have made a last-ditch effort to bring Wattson, Rampart, and Revenant back into meta. It will be interesting to see how the community reacts to it, as the patch rolled quite recently.
ADVERTISEMENT
Article continues below this ad