Et tu, Oscar? Did Chelsea players conspire against Jose?
Published 12/22/2015, 9:32 AM EST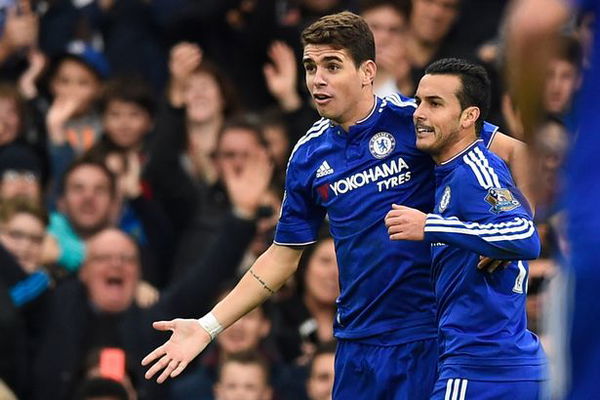 Just a little more than two days since Mourinho's sacking and a managerless Chelsea already had a Premier League fixture to take care of. After 9 defeats in 16 games, the blues decided to get rid of the most successful manager in their history and this decision stirred mixed emotions from fans and critics alike. Some were really sad and furious to see the Portuguese go and blamed the players for his demise,  and for some it was the best decision for the club to take. Then came matchday 17 of the Barclays Premier League, and with Ivanovic, Pedro and Oscar all on target,  Chelsea convincingly beat Sunderland with flair and power without doing much wrong. So the question is, did the players really lower their performances to get Mourinho sacked ?
ADVERTISEMENT
Article continues below this ad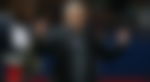 Mourinho's expression after being sacked.
First and foremost, in my opinion, no player, at least no professional, would ever do that. It's a disgrace and reflects poorly on everyone, especially the player himself. For four months, Chelsea have struggled to find their feet, lacking creativity, incisiveness and the confidence to get a result. However, Chelsea's collective and individual performances in the game against Sunderland were in complete contrast to their prior performances. With a lot of pace and quick build up play, Chelsea's attack was mesmerizing at times. At the other end, Kurt Zouma and John Terry played with confidence, guarding the Chelsea goal well.
ADVERTISEMENT
Article continues below this ad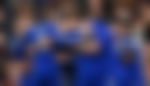 The blues set up in their usual  4-2-3-1 and started with the same team that Mourinho played most of the time, barring Hazard who was out with an injury. The under fire Ivanovic played at right back, with Cesar Azpilicueta on the opposite flank. The Serb who has been poor all season scored the opener with 5 minutes on the clock and was much more solid at the back. He did not attack as much in this game as he used to do and rather it was Cesar Azpilicueta who was bombing up and down the pitch, contributing in attack as well as in defence. The left back was flawless most of the afternoon but could have done better to prevent Borini from scoring.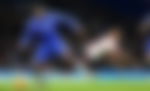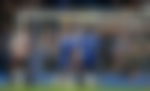 Kurt Zouma, under the leadership of JT played really well. Though the captain made a few mistakes during the match, the Frenchman looked sharp and read the game well. The defensive line was neither too low nor too high, allowing Zouma to make up for Terry's lack of pace.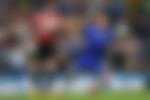 Fabregas and Matic were deployed as the two pivots. Though Fabregas didn't put in defense splitting passes, he kept the game ticking and distributed the ball well. Nemanja Matic on the other hand played better than what he did previously this season but still lacked a lot. His concentration and tackling were not upto the mark and made a fair few mistakes. Luckily he didn't get punished with either Sunderland wasting their chances or the Chelsea defense coming to his rescue. Matic really needs to improve and be the force he was the previous season.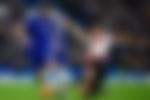 Diego Costa was again deployed up front with Oscar in the middle and Pedro and Willian on either wings behind him. Costa was once again poor and was booed by the Chelsea fans. He did not do much and wasted a number of opportunities. His touch was poor and lacked composure, all signs of a striker lacking confidence. However Costa did not even once tried to put up a fight or stir up some new controversy. An improvement really!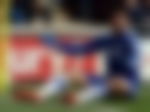 ADVERTISEMENT
Article continues below this ad
On the other hand, the trio of Pedro, Oscar and Willian were brilliant, especially Oscar. The Brazilian was the creative force in the Chelsea team and played with the flair that we never saw under Mourinho. Flicks, back heels, rabonas, Oscar did everything and dictated Chelsea's play. Every time he got the ball, he looked dangerous and tried to create something or the other. More than anything, his workrate was good, doing his defensive duties well, coming deep to get the ball and making darting runs. He also scored a penalty to cap a wonderful performance before being substituted with 10 minutes left. Oscar once against showed why Chelsea paid 25 million pounds for his services.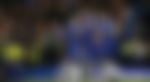 Pedro and Willian also performed well. Willian continued his good form from the Mourinho days, winning a penalty for Chelsea and Pedro stepped it up a notch with lots of energy and creativity. He chased lost causes, pressed well and was a continous nuisance for the Sunderland defenders, putting in dangerous crosses, only for Costa to squander the chances and also provided a lovely ball for Willian to win the penalty.
ADVERTISEMENT
Article continues below this ad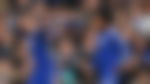 Chelsea performed well and it was all due to their collective efforts. It seems really hard to believe that a team struggling to do anything right for so long suddenly plays so beautifully and with a lot of enthusiasm. A lot of people have accused the Chelsea players of thinking that they are 'bigger than the club' and getting Mourinho sacked on purpose. Even if players did not like their manager and are really sick of his arrogance, it is no excuse for them to play poorly. It is fair to argue that if they wanted, they could have played with the same passion under Mourinho, but in the player's defense, it is highly possible that Mourinho's tactics and defensive discipline did not allow the players to express themselves. Players such as Oscar, Fabregas, Hazard etc are creative forces who lack the physicality and technicality required to defend, especially in the Premier League where the games are really intense. Whether the players purposely really played poorly to get Mourinho sacked can only be answered by them, but it is clear that under Mourinho, Chelsea did not show any signs of improvement and the toxic environment created by him could have only worsened it.