Eugenie Bouchard Reflects on How Tennis Journalists Must Ask Questions
Published 01/22/2021, 1:33 PM EST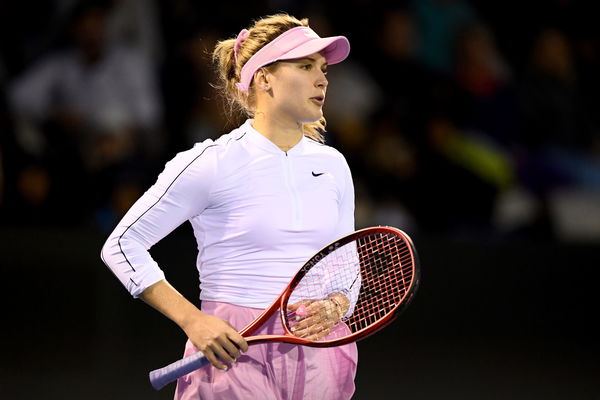 ---
---
Eugenie Bouchard has been a prominent figure in tennis. Despite her below-par performances, she commands a strong fanbase and thus she remains in limelight throughout the season. But, with this attention comes problems as sometimes players are irritated with the questions tennis journalists ask them.
ADVERTISEMENT
Article continues below this ad
In an earlier interview, Bouchard had revealed her experience of facing edgy questions from the media. She also said that she got used to the questions as they were generic and same to all the other players.
"I've gotten a couple of those questions not too many, but you know I don't really mind it so much because for me often we get asked the same question over and over again and it's really boring, and you know I'm answering the same thing."
ADVERTISEMENT
Article continues below this ad
What should tennis journalist ask according Eugenie Bouchard?
Bouchard had few suggestions as to what the journalist should ask. She put herself in the shoes of the common consumer and thought about what they would like to hear and see.
"I think it's interesting to ask different questions as long as you know they ask the guys and the girls the same type of question and you know the kind of make it equal in that way, then I'm totally fine with it."
Bouchard was also interested in off-court questions as well and wanted journalists to dwell more into the normal lives of tennis players. She wanted questions which would eliminate the 'celebrity' tag and show that players are like the fans.
ADVERTISEMENT
Article continues below this ad
"I don't know maybe just more questions that fans would want to know maybe like less tennis things and more you know off-court things like what TV show you're watching right now or what's your opinion on this world event or yeah just less tennis things and I think it would make us seem more like normal people."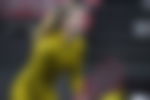 Coming to the 2021 season, Bouchard's patchy form continued. She played in the qualifiers of the Australian Open 2021, but failed to get past the 2nd qualifying round. It seems to be on a similar trajectory to her 2020 season, as she picked up from later in the year. Let's see how she performs at the tournaments after the Aussie Open.
ADVERTISEMENT
Article continues below this ad