Eugenie Bouchard Reveals Alternative Career Option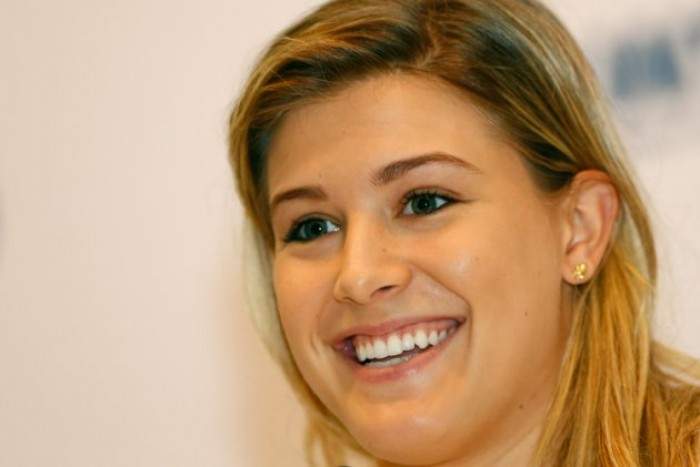 There are way too many careers that Eugenie Bouchard could have pursued had she not been a tennis star. She is one of the most followed female tennis stars in the world with her brand extending well beyond the tennis fans.
Her incredibly good looks could have easily enabled her to become a model or get into acting. Not that she doesn't have experience. Her hot photoshoot with Sports Illustrated certainly drew comparisons with one of her adversaries in Maria Sharapova.
However, Eugenie had no real interested in any of these options. Instead, she would have preferred to get into something a lot more intellectual. interestingly, the Canadian tennis sensation revealed that her ambition does not on planet Earth.
Know More – Eugenie Bouchard Takes A Dig At Tennis Channel
What would Eugenie Bouchard want to pursue? 
Eugenie Bouchard revealed that if she was not a tennis professional, she would've been an astrophysicist. For those who don't know, an astrophysicist is, in the simplest of terms, a scientist who studies space and delves into the origin of stars, galaxies, and other space material.
As it turns out, Eugenie Bouchard was particularly good at math and science. She seriously considered becoming a physician at one point since she was considered to be very intelligent in her family circle. While she wouldn't exactly strike you as a nerd, that's exactly what she was at one point.
Know More – "I Might Pick Up Video Games" – Eugenie Bouchard On Esports Career
However, her impeccable tennis skills meant that destiny had other plans for her. Her father invested seriously into her tennis career which meant that she was headfirst into the sport by the age of 12. However, this also meant that her father was excessively involved in the early phase of her career. This even led to an ugly court case, but that's a story for another day.
There is an outside chance Bouchard might consider pursuing a career in the field of science.  Once she's done with tennis that is. Anyway, there's no need to wait for retirement in these times. The quarantine would give her a lot of time to think about it.