Ever since the WTA Tour has been suspended, Canadian star Eugenie Bouchard has revealed many things about herself. The latest thing she has revealed is her criteria for dating a guy which is something fans will definitely be interested in knowing. Check it out.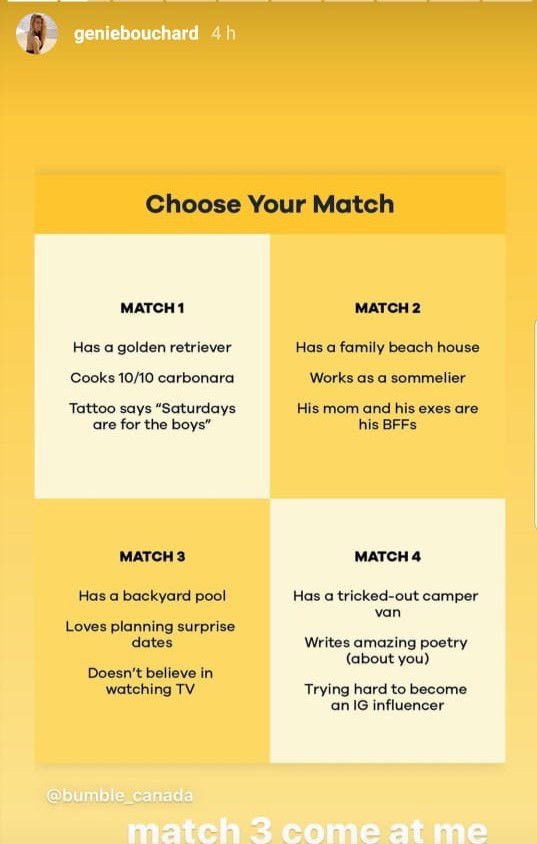 Eugenie Bouchard Reveals Her Dating Criteria
As you can see in the above picture, Eugenie Bouchard was to pick her match out of 4. Each match had 3 qualities associated with them. And she picked the man who had a backyard pool, who loved planning surprise dates and who doesn't believe in watching TV.
The fact that she wants a guy who doesn't believe in watching TV will come as a surprise to a lot of people. Especially considering the fact that her matches are shown on the TV for millions of fans to see. But she probably has a good reason for not liking the TV.
The Canadian star may just meet the man who fills these criteria soon. This is because she recently auctioned off a dinner date to help fight the coronavirus pandemic. The highest bidder who contributed $85,000 is going on a date with her. And if Genie is lucky, this guy just might meet her criteria.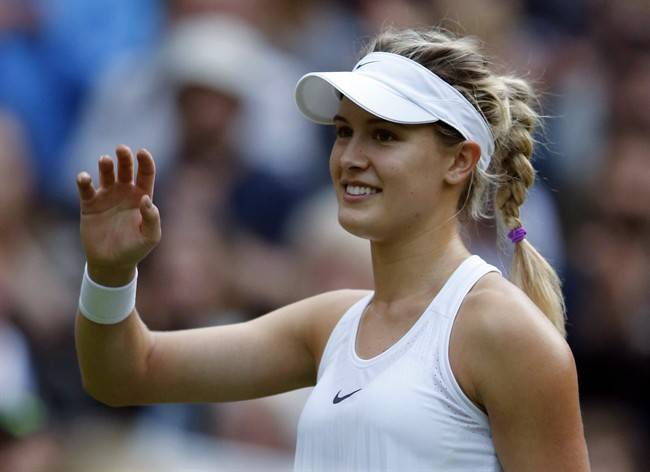 While Bouchard will definitely be happy if it happens, this is not something she will be thinking about. She is probably focused on training so that she can do something she has never done before – win a Grand Slam title.
She did come close to winning one way back in 2014 when she reached the final of the Wimbledon. Sadly, she lost to Petra Kvitova in the final. She is probably waiting for the next opportunity so that she can win it.
Unfortunately, that opportunity is not coming for a while as the WTA Tour has been suspended. It is scheduled to return in August when she will have the opportunity to finally achieve this goal of hers.