When Eugenie Bouchard Showed Off Her Love for TV Show 'Big Bang Theory'
Published 01/24/2021, 9:03 AM EST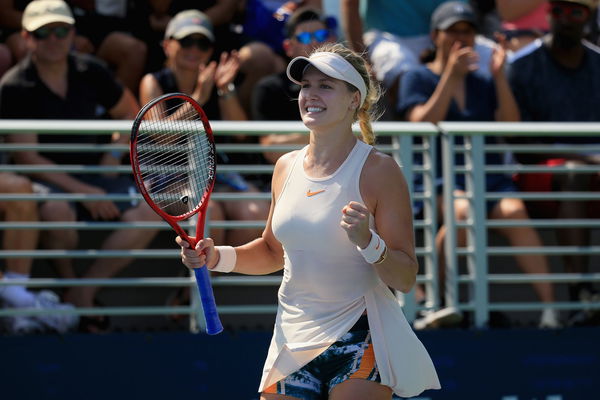 ---
---
Former World No.5 Eugenie Bouchard is an avid binge-watcher. She is a huge fan of the American sitcom 'The Big Bang Theory'. Bouchard even has good relationships with some members of the cast. Back in 2015, Bouchard was in her prime and had shown off how much she knew about the show.
ADVERTISEMENT
Article continues below this ad
In an old Q/A with the WTA, Bouchard was made to test her knowledge of the show Big Bang Theory. First, she was asked a simple question of naming three characters from the show.
"This is the easiest question ever Sheldon, Leonard and Penny," Bouchard said.
ADVERTISEMENT
Article continues below this ad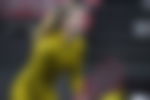 Furthermore, she answered various other questions regarding Big Bang Theory. Bouchard almost aced every question, ranging from when the show started to who sang the theme song.
"Well there are eight season this year so I'm gonna go with like 2007." 
"Like there's a Canadian band called Headley and I'll just guess that."
Bouchard then admitted she had impressed herself with her knowledge.
"Oh my god I'm actually impressed with myself you guys just gave me like more self-confidence. It's that like little kitty song I don't exactly know what it's called soft kitty. I knew that that's pretty good."
When the lead of the show Big Bang Theory cheered for Eugenie Bouchard
ADVERTISEMENT
Article continues below this ad
One of the leads of the show, Jim Parsons, is a good friend of Bouchard's. He plays the character of Sheldon Cooper, possibly the best one too. Jim was present in Bouchard's box, cheering for her, at the 2014 Wimbledon Championships. That is the tournament where she reached her one and only Grand Slam final.
Back in 2014-2015, Bouchard hit her prime and won some big matches. She was present in the top 10 rankings and all looked great for her rise. But fast forward to 2021, she has gone downhill and now struggles to qualify for Grand Slam events and her ranking is outside the top-100.
ADVERTISEMENT
Article continues below this ad