AWKWARD! Reporter Makes a Blunder and Calls Bryson DeChambeau as "Brooks" at British Open Press Conference
Published 07/13/2021, 6:19 PM EDT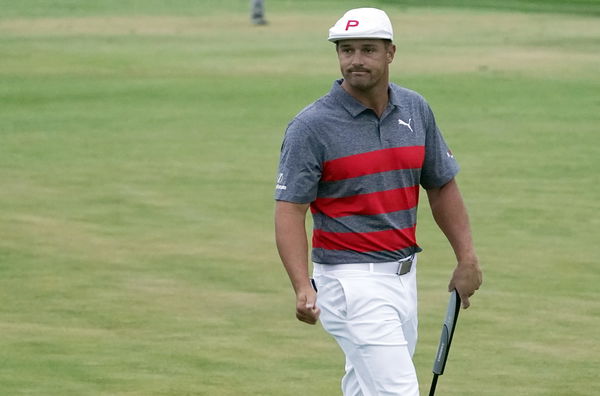 The final major championship is all set to begin on July 15th. And there are plenty of storylines to pay attention to for everyone. But the Bryson DeChambeau and Brooks Koepka rivalry is making the headlines once again. Both these players had a lot to say about each other during a recent press conference at the 149th Open Championship. 
Bryson's first media session for The Open started on the wrong note. There was one awkward moment when a reporter accidentally addressed DeChambeau as "Brooks". And Bryson did not appreciate that, especially since he has an ongoing feud with Koepka. And secondly, a reporter asked him why he doesn't shout "fore" to which Bryson seemed annoyed.  
ADVERTISEMENT
Article continues below this ad
A reporter calls Bryson DeChambeau "Brooks"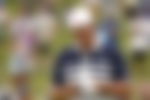 Bryson, though, did not call out the reporter for making this blunder. He said, "Hi Brooks," before asking a question. Bryson DeChambeau kept his cool but certainly felt awkward as he made an unusual face after hearing it. 
ADVERTISEMENT
Article continues below this ad
To those new to this incident, there is an intense feud going on between Brooks Koepka and Bryson DeChambeau. The rivalry took off at the 2021 PGA Championship, as Brooks looked irritated as Bryson passed by him in the post-round interview. 
And is just escalating day by day. Who knows, maybe Koepka told the reporter to do it simply to get a laugh out of the situation, or maybe the reporter was trying to earn some freebies from Brooks Koepka. 
But the biggest conspiracy around this whole feud is that they manufacture some of it for the PIP Fund. The drama just took off after PGA Tour announced its new Player Impact program, a $40 million bonus that will reward golf's biggest stars based on their social media popularity and few other things. 
ADVERTISEMENT
Article continues below this ad
However, it is crystal clear that these two guys, Brooks Koepka and Bryson DeChambeau, dislike one another. But is some of it manufactured drama? Yeah, maybe, but at the same time, they do seem to dislike each other very much.