Euro 2016 : 5 Talking Points Ahead of Portugal's Quarter Final With Poland
Published 06/30/2016, 12:49 PM EDT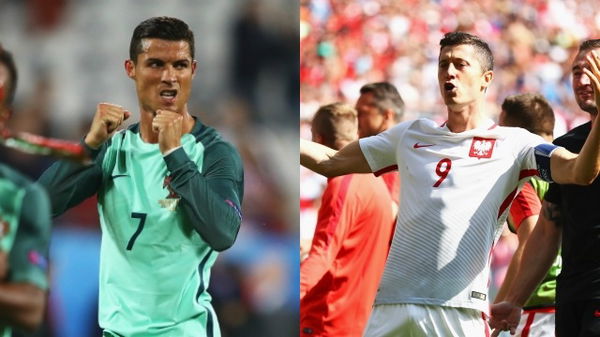 ---
---
Portugal take on Poland today in the first quarter final of Euro 2016. Let us take a look on what factors can play an important role in the game and who can prove to be a game changer!  Here, we go through the five major talking points of today's game:
ADVERTISEMENT
Article continues below this ad
1. Cristiano Ronaldo, the Dark Invader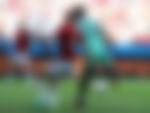 ADVERTISEMENT
Article continues below this ad
The name is enough to send chills down the spine of any defender and goalkeeper in the world. He has shown from time to time that he can win games all on his own, and when it comes to Portugal, he has done so umpteen number of times. Be it dragging them to World Cup 2014 by scoring 4 past Sweden, or riding them on his back to the semis in Euro 2012. He can change the course of the game all by himself and if he is in form, Poland can totally forget about qualifying. Capping a wonderful performance against Hungary and building up the goal against Croatia, he has found his rhythm and will look to test the Polish defense with his speed and power.
2. Polish defense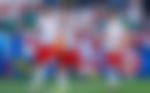 The only reason Poland have reached this stage is their defense and compact midfield. They don't have any big names in defense but the grit and determination has helped them reach where they are. Only once, their defense has been broken, that too due to brilliance of Xherdan Shakiri. This defense didn't concede against Germany which clearly goes to show their caliber and capability. Germany arguably has the best attack in the tournament but it would be a totally different task when the opposition has the best player in the world. The defense would have to be in top form today as well because stopping Ronaldo is a tough task. There are times when 2-3 players mark Ronaldo alone while other players are left unmarked. Poland will be done if they make any mistakes.
3. Robert Lewandowski's form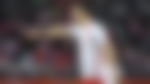 This is a big cause of concern for the Polish side as their captain and best player has failed to find form so far. One of the top 5 strikers in the world as of now, he has totally failed so far in this tournament. Neither has he appeared on the scoresheet, nor has he created any goals. In the games so far, he has seemed frustrated, and almost like a lonely figure. He has to drop deep to get the ball and try to make something happen but he hasn't lived up to that expectation either. Despite all that, Portugal can't afford to write him off because players of such caliber don't go goalless for very long and can be expected to cause major upsets even when unexpected. The Bayern striker would love to lead from the front today and show why he is the leader of the team.
4. Santos' tactics and starting lineup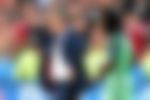 Fernando Santos needs to find the right starting lineup and formation for his team. He still hasn't found the right balance so far. Time and again, he has benched Renato Sanches and Quaresma. With Andre Gomes totally out of form, he should be playing Renato. The kid showed his class against Croatia during the buildup of the goal. Each time he comes off the bench, he adds spark to the attack and causes problem for the defenders with his dribbling skills. With a goal and an assist, Quaresma has been the best impact sub so far in the tournament, and deserves to be in the starting lineup today. Fernando has to decide one formation and stick to it. He still can't decide between 4-4-2 and 4-3-3 formation. Another problem is playing Ronaldo as a striker. We have seen that Ronaldo clearly becomes uncomfortable with those centre backs breathing down his neck. Zidane first made the change in the Madrid lineup, playing Ronaldo as a winger. He showed us why he is still the No.7 and not the No.9 . He thrives at the wing and loves to cut in and shoot. He should be allowed to play where he loves, because the team is highly dependent on him.
ADVERTISEMENT
Article continues below this ad
5. Pepe and Nani rejuvenated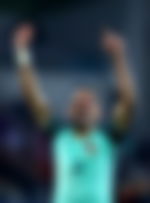 Pepe, despite all the playacting he does time to time, and his red-card collection, is a really great defender and in the form of his life at the moment. He has arguably been Real Madrid's best defender this season and has carried his form into the Euros. Last game was a good example of that, where Croatia were creating dangerous crosses one after the other. Pepe was on fire, making a number of clearances and interceptions, and keeping Mandzukic under control. His form is a major factor going into the game as Portugal can't afford any mistake at the back as they did against Hungary. Nani also has been in sublime form, adapting well to his new role as a striker, and scoring 2 goals in the process. He is the joint top scorer in the tournament with Ronaldo. His form gives an edge to Portugal and takes a lot of burden off Ronaldo's back, as he has been carrying the attack all on his own for about the past 5 years.
ADVERTISEMENT
Article continues below this ad