Euro 2016 Semi-Final: Germany 0-2 France – Five Talking Points
Published 07/08/2016, 7:32 AM EDT
By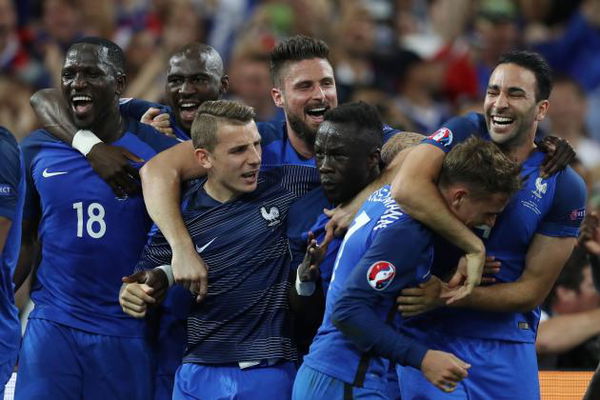 France overcame German domination to emerge victorious in the second semifinal of Euro 2016 to face Portugal in the final on 10th of July. Antoine Griezmann scored a penalty and then an easy tap-in to give France a well deserved victory as the Germans paid for poor finishing and some crucial mistakes. Let's look at the talking points of the game.
ADVERTISEMENT
Article continues below this ad
1. Antoine Griezmann is the Man in Form
ADVERTISEMENT
Article continues below this ad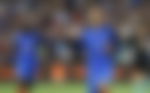 Antoine Griezmann was too hot to handle for Germany yesterday and ended up with a brace. He has most probably secured the golden boot as well with a 3 goal lead over his nearest active competitor, Cristiano Ronaldo. France will look forward to him to help them win the trophy as they face underdogs Portugal. Greizmann devastated the whole Germany defense with his pace and skills on counter attacks.
Despite France starting well, Germany took control of the game and looked the team most likely to take the lead, until Bastian Schweinsteiger handled the ball in the German penalty box deep in the first half. Griezmann didn't have the best penalty record coming into the match but he scored confidently to give France the lead. He later doubled their advantage after an error from Neuer. He was not only about the goals however, as he helped his side defend whenever Germany attacked. He led many counters later on in the game as well and came close to getting a hat-trick but Manuel Neuer was not letting another goal get past him. He is surely the man to look out for in the finals and can prove to be the game changer.
2. Schweinsteiger's Handball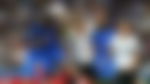 The second handball in as many games for Germany and this time they couldn't get out of the misery. Boateng tuned himself into another meme against Italy with an unusual handball and this time it was their captain Bastian Schweinsteiger who was the culprit. Many may claim it was harsh call as the handball wasn't intentional but there was a clear contact and the decision was spot on. It was poor judgment from Bastian, leading with his hand and if there was something to be learned from the game against Italy it was this. Until that handball, Germany had the upper hand and were all set to go into the break knowing they were the better team.
But the penalty gave France the edge as it allowed France to sit deeper and forced the Germans to play with more urgency, causing them to make more errors in the process. This was a game changing moment for sure and that too coming from their captain. What Germany missed yesterday was a leader like Philip Lahm as it would seem that Schweinsteiger can not inspire his team mates or guide them the way his predecessor did or what Iker Casillas was to Spain and Real Madrid. Bad luck Germany, but they still remain favorites to win the next World Cup for sure.
3. French Defense Needs More Work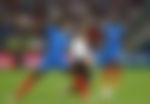 After defeating Iceland with a big margin, what was overlooked was that they conceded 2 goals as well. France have a really good attack and a decent defense and arguably the best defender of Premier League in Koscielny. It was a much improved performance from them against Germany but still not perfect. In the first half, the defense was shaky as Germany created enough chances  and were maybe lucky enough to not to concede a penalty. After that Griezmann goal though, the defense improved a lot but that was because of the fact that everyone was helping in defense. Despite that in the dying moments of the game Germany almost scored from a header had it not been for the excellent Hugo Lloris.
They will really have to improve on this as they face Ronaldo who is probably the best header of the ball and is a constant aerial threat. The wing backs were very impressive yesterday as they kept Draxler quiet for the majority of the game and never allowed him to prosper. So if France want to win the Euro 2016 they will have to improve a lot in defense especially while defending crosses as that's what Portugal do keep putting in numerous crosses and hoping the strikers to score.
4. Injuries and Suspensions Cost Germany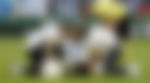 Germany lacked edge in attack and their defense looked off color as the absence of Hummels was felt. Without Hummels the defense was shaky as initially France created chances but Neuer saved everything coming his way. But as soon as Boateng was taken off injured the defense broke down completely. There were too many errors at the back and surely France were going to make the most of it. Inexperienced Emre Can started instead of Khedira and wasn't good enough to shield the defense and was taken off later in the game. A player like Khedira makes a difference because of his intelligence and understanding of the game. He can cut out passes read the attacker's mind and make tackles to break the flow of opposition's attack and can initiate good counter's due to his skills.
The reason why Zidane preferred Casemiro over Isco or James was the same as he can break the flow of the game by winning the ball suddenly and initiate quick counters. Mario Gomez missed the tie with injury and he was missed as well. He has scored two goals in the tournament helping his team reach this stage. He was playing really well against Italy and caused a lot of trouble for the wing backs. Germany didn't have the requisite quality on the bench to replace these players and this surely cost them. Draxler was good but in patches, while Joshua Kimmich made a crucial mistake and Emre Can was ineffective.
ADVERTISEMENT
Article continues below this ad
5. Thomas Muller's Flop Show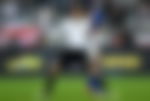 Surely how can someone miss that? Thomas Muller, known for his lovely off the ball movement troubling the defenders and scoring goals, the guy Germany look forward to when in trouble. Muller was a total flop this year and had a tournament to forget. He was totally ineffective in attack the only good shot he took was against Italy which was unbelievably blocked by Florenzi acrobatically. He joked about scoring in the final of the Euro 2016 when interviewed earlier but the team didn't made it. He didn't get many clear cut chances and his finishing was poor whenever he did get one.
ADVERTISEMENT
Article continues below this ad
It has not been the story of the last game but the whole tournament but despite all that Loew kept selecting him and only he knows why. He has been unbelievably poor as he always performs well with his national side and never let's them down. His passing and crossing was not so good as well, let alone finishing. And when at times he tried to go deep in search of the ball, that didn't helped as either. Germany should hope to get him back in form in time for the World Cup.