EURO 2020 Finals: England vs Italy- How to Watch in the USA?
Published 07/11/2021, 2:14 PM EDT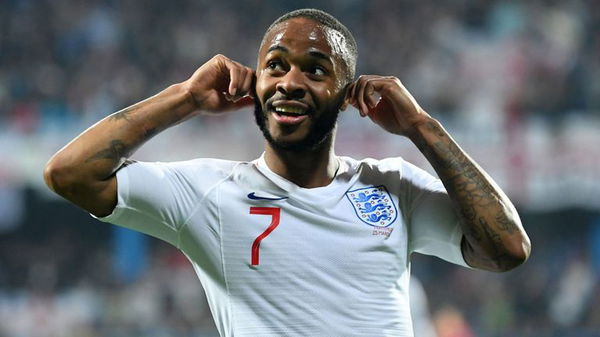 ---
---
The final of UEFA European Championships is finally here, and people are scrambling to see who comes out on top between Italy and England.
ADVERTISEMENT
Article continues below this ad
The match will take place in London's very own Wembley Stadium at 8 PM local time or 3 PM ET. While the Englishmen will enjoy their massive home support, the Italians are not one to underestimate.
The UEFA European Championship final will be broadcast on ESPN, with games available to be streamed live on ESPN+. Spanish-language broadcasts will be available on Univision and TUDN.
ADVERTISEMENT
Article continues below this ad
ESPN's coverage starts at 2:30 PM ET. Coverage on Univision and TUDN starts at 2:50 PM ET, with a pregame show at 2 PM ET. The game will also be available via streaming services such as fuboTV and Sling TV, which carry ESPN.
England will want to end their long wait for an international trophy as they haven't won any since their 1966 triumph in the World Cup. Furthermore, they have never won the Euros and will be itching to finally bring it home.
There has been some controversy regarding the venue of the final as England has played all but one match of the tournament away from home.
The talks of favoritism only increased when veteran Italian center back and the team captain Giorgio Chiellini remarked on England's home advantage. However, he then praised his counterpart and the captain of the England team, Harry Kane.
England vs. Italy: A battle between two European giants
This match did not come as a surprise to anyone as Italy and England have been the two best teams throughout the course of the tournament.
England has only conceded one goal (that freakishly good Mikkel Damsgaard free-kick in the semi-final), while Italy has conceded three in six matches.
ADVERTISEMENT
Article continues below this ad
England's attack hasn't let them down either, as Kane and Raheem Sterling have put the team on their shoulders and helped them reach the final.
However, they will face their toughest test yet against the veteran partnership of Chiellini and Leonardo Bonucci with Gigi Donnarumma in goal.
This will be one of the biggest matches of the year, and millions of people are expected to watch it from around the world. It'll be interesting to see whether football will finally come home or if the Azzurri will reign supreme.
ADVERTISEMENT
Article continues below this ad