BMW PGA Championship 2021: Complete Breakdown of the Prize Money From Winner to Last-Place
Published 09/10/2021, 1:54 PM EDT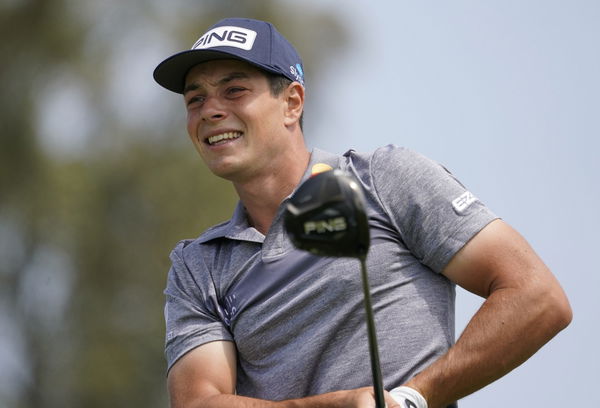 ---
---
With the Ryder Cup right around the corner, the European Tour is hosting the BMW PGA Championship – a final hurdle for the Europeans. It is a flagship event on the Tour and is indeed one last chance for players to qualify for the fast-approaching biennial event. The BMW PGA Championship is taking place at the famous Westworth Golf Club, Virginia Water, Surrey in England. By the time the tournament ends this year, Europeans will have their Ryder Cup team ready.
ADVERTISEMENT
Article continues below this ad
The tournament actually began back in 1955 and was known as the British PGA Championship. Since then, the tournament has had various partner sponsors. It was renamed as the BMW PGA Championship in 2007. Last year, Tyrrell Hatton won the title by four strokes – beating Victor Perez. The event has also taken place at the Westworth GC since 1984, with players and fans beyond comfortable with the venue.

As of now, Nick Faldo is the only player to have won the BMW PGA Championship four times. Only nine players overall have taken home a win multiple times.
ADVERTISEMENT
Article continues below this ad
A year-end event, the tournament also brings along a high prize pool. Let's take a look at the prize money and other details for the event.
Winner's payout at the BMW PGA Championship 2021
The total prize pool for the BMW PGA Championship is $8,000,000. Of course, the champion's payout is not the only prize one can win. The player who finishes first will earn 64 Official World Golf Ranking based on field strength. The winner will also win a two-plus European Tour exemption, along with berths to other important tournaments. If that was not enough, a total of 8000 Race to Dubai points are also up for grabs. The winner himself will be accumulating 1,336 points of his own.
ADVERTISEMENT
Article continues below this ad
| | |
| --- | --- |
| POSITION | PAYOUT |
| Winner | $1,333,330 |
| Runner-up | $888,880 |
| Third place | $500,800 |
| Fourth place | $400,000 |
| Fifth place | $339,200 |
Complete breakdown of the $8 million prize purse
1. $1,333,330
2. $888,880
3. $500,800
4. $400,000
5. $339,200
6. $280,000
7. $240,000
8. $200,000
9. $179,200
10. $160,000
11. $147,200
12. $137,600
13. $128,800
14. $122,400
15. $117,600
16. $112,800
17. $108,000
18. $103,200
19. $99,200
20. $96,000
21. $92,800
22. $90,400
23. $88,000
24. $85,600
25. $83,200
26. $80,800
27. $78,400
28. $76,000
29. $73,600
30. $71,200
31. $68,800
32. $66,400
33. $64,000
34. $61,600
35. $60,000
36. $58,400
37. $56,800
38. $55,200
39. $53,600
40. $52,000
41. $50,400
42. $48,800
43. $47,200
44. $45,600
45. $44,000
46. $42,400
47. $40,800
48. $39,200
49. $37,600
50. $36,000
51. $34,400
52. $32,800
53. $31,200
54. $29,600
55. $28,000
56. $26,400
57. $24,800
58. $24,000
59. $23,200
60. $22,400
61. $21,600
62. $20,800
63. $20,000
64. $19,200
65. $18,400
ADVERTISEMENT
Article continues below this ad