Italian Open 2021: Complete Breakdown of the Prize Money From Winner to Last-Place
Published 09/04/2021, 9:57 AM EDT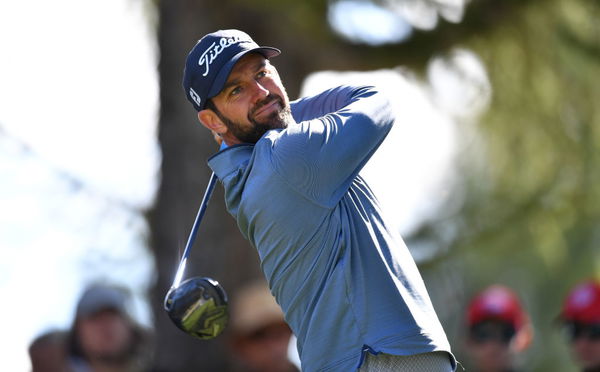 ---
---
The European Tour has moved over to Marco Simone Golf & Country Club, where the DS Automobiles Italian Open 2021 is taking place. Nicolai Hojgaard, Daniel van Tonder, Tommy Fleetwood are among those who might take home the title, along with all the other perks that come along with it. This is the first event actually taking place in Italy this season, and the 29th tournament of the season.
ADVERTISEMENT
Article continues below this ad
This course will also host the Ryder Cup in 2023, and has been modified for that very reason. This course was recently redesigned by Jim Fazio, an American architect. The course will cover Rome's countryside, allowing players to play over the hills. All players will look to perform well, especially with the Ryder Cup 2021 right around the corner.

The tournament was founded back in 1925 and was played till 1960 until an 11-year halt. It made a comeback in 1971 and was a part of the events on the British PGA Order of Merit circuit. Now a part of the European Tour, the tournament has been played regularly for over 75 years. It has also switched venues over the years, trying out various locations every year.
ADVERTISEMENT
Article continues below this ad
Ross McGowan won last year, scoring 20-under 268. He beat Laurie Canter and Nicolas Colsaerts to bag the win. Additionally, it is called the DS Automobiles Italian Open 2021 this year and was known as the Italian Open since 2016. Starting out as the Italian Open, it had various sponsors like BMW and Telecom over the years.
Winner's payout at the DS Automobiles Italian Open 2021
ADVERTISEMENT
Article continues below this ad
The total prize purse for the event will be €3,000,000. The winner will take home €500,000, along with many other perks. They will get 28 Official World Golf Ranking points, which are awarded on the basis of field strength. Of course, they will win a two-plus exemption on the European Tour, along with berths for other important events. 4,250 Race to Dubai points will be available, where the winner will get 710.
| | |
| --- | --- |
| Position | Prize Money |
| Winner |  €500,000 |
| Runner-up | €333,330 |
| Third-place | €187,800 |
| Fourth-place | €150,000 |
| Fifth-place | €127,200 |
Here's a complete breakdown of the €3 million prize money
ADVERTISEMENT
Article continues below this ad
1. €500,000
2. €333,330
3. €187,800
4. €150,000
5. €127,200
6. €105,000
7. €90,000
8. €75,000
9. €67,200
10. €60,000
11. €55,200
12. €51,600
13. €48,300
14. €45,900
15. €44,100
16. €42,300
17. €40,500
18. €38,700
19. €37,200
20. €36,000
21. €34,800
22. €33,900
23. €33,000
24. €32,100
25. €31,200
26. €30,300
27. €29,400
28. €28,500
29. €27,600
30. €26,700
31. €25,800
32. €24,900
33. €24,000
34. €23,100
35. €22,500
36. €21,900
37. €21,300
38. €20,700
39. €20,100
40. €19,500
41. €18,900
42. €18,300
43. €17,700
44. €17,100
45. €16,500
46. €15,900
47. €15,300
48. €14,700
49. €14,100
50. €13,500
51. €12,900
52. €12,300
53. €11,700
54. €11,100
55. €10,500
56. €9,900
57. €9,300
58. €9,000
59. €8,700
60. €8,400
61. €8,100
62. €7,800
63. €7,500
64. €7,200
65. €6,900