Pro Miraculously Wins European Tour Event With the Help of His 6-Year-Old Daughter
Published 10/25/2021, 3:07 PM EDT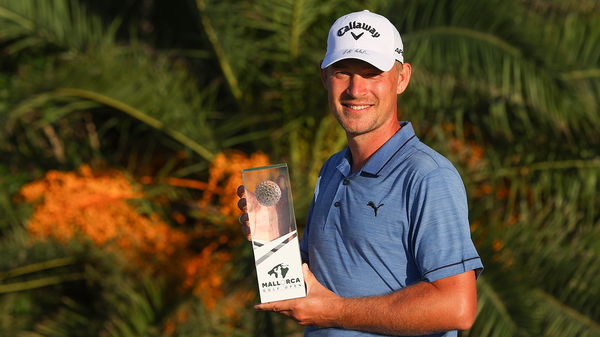 ---
---
Jeff Winther recently won the Mallorca Golf Open on the European Tour. Meanwhile, this was his first-ever victory on the European Tour. Moreover, he had his family with him there to witness this historic moment live. He even had his fellow Danish golfers, Soren Kjeldsen and Joachim B. Hansen, who celebrated his victory on the 18th green. 
ADVERTISEMENT
Article continues below this ad
Meanwhile, he received substantial support from his wife, his 6-year-old daughter, and his 2-year-old kid. However, according to a report, his 6-year-old Nora played a vital role on the final day. And without her, Winther could have never won the Mallorca Golf Open. So let us see how exactly did the 6-year-old help her father win the event. 
ADVERTISEMENT
Article continues below this ad
6-year-old Nora helps her dad Jeff Winther win an event on the European Tour
Jeff Winther was in the lead, going into the final day. Moreover, he was all set to maintain the lead and win the event on the final day. However, the Danish golfer faced an unfortunate situation as he and his wife got trapped in the bathroom on Sunday morning. 
Watch This Story: Rory McIlroy Gets a Glimpse of the F1 World at the United States Grand Prix
"After breakfast, I went to have a shower, and my wife came in to use the bathroom as well," the newly crowned Winther said. "The door closed, and there's no lock, but we locked ourselves in. There's no lock on the door, but the handle didn't work."
"Our little girl, Nora, 6 years old, had to go and find guys at reception to break down the door. We were in there for 45 minutes, I think. I thought, 'Geez, not today, not Sunday, you're leading the freaking event. Might not get there for your tee time'. What a morning."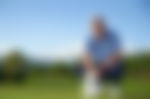 ADVERTISEMENT
Article continues below this ad
But thankfully, the guys at reception managed to get them out on time before his tee-off. Furthermore, Winther went on to card an even-par 71 to win by a shot. However, after the victory, he shared this incident and told how this helped him settle his nerves. 
"I think it probably settled the nerves because I thought I might miss my tee time and thought I might not get out. The kids are in the living room, 6 and 2 years old. What can you do?" 
Hence, in this manner, the 6-year-old Nora helped her dad reach the course on time and played a significant role in his first European Tour victory. 
ADVERTISEMENT
Article continues below this ad