'Take the Trophy Off Him' – Fans Fume as Collin Morikawa Makes Controversial Statement at the Open Championship 2021
Published 07/18/2021, 2:50 PM EDT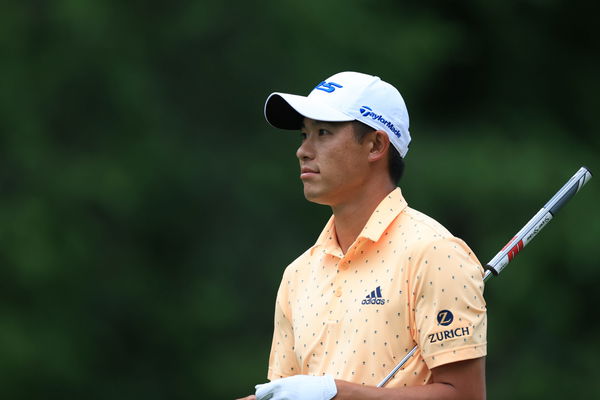 ---
---
Collin Morikawa is a history-maker. The 24-year-old won The Open Championship 2021 by two strokes on Sunday and sent several records tumbling. Following his victory, fans were certainly enthralled by his champion's speech, but Morikawa trigged a few hardcore golf fans by making a controversial statement. 
ADVERTISEMENT
Article continues below this ad
What did Collin Morikawa say that triggered the internet? 
Everyone loved Collin Morikawa's victory speech at The Open Championship 2021. It was short, to the point, and enticing. Here's what he said after securing the win at the Royal St. George's Golf Club:
ADVERTISEMENT
Article continues below this ad
"This is by far one of the best moments of my life to see everyone out here. Look at all these fans. Let's hear for you guys," Morikawa mentioned. 
"I'm obviously very biased being from the US, but to see some of the best crowds I've ever seen out here. I look forward to making my trip every year to the British Open and see you guys cheer us on. Thank you guys," he concluded. 
Did you notice it here? Well, some might have, but others wouldn't. The fact that Collin Morikawa called it the 'British Open' and not 'The Open Championship infuriated many. 
Yes, Morikawa is making his debut at this major. But some fans expect him to get the name right at least. Officially, the tournament is known as The Open Championship, and Morikawa failed to address this in his champion's speech.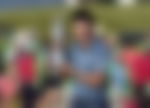 Twitter reacts to Morikawa's blunder
Collin Morikawa has won his second major championship in just his eighth start. Now that's incredible. While the golf community had the time to appreciate all that, they were also quick to point him out for calling it the 'British Open.' 
Morikawa: I looked forward to making my trip every year to the British Open."

— Doug Ferguson (@dougferguson405) July 18, 2021
As this AP reporter posted a tweet mentioning the same, a few agitated golf fans welcomed themselves in the comments section. 
Take the trophy off him!!!🤬

— Steve Wright (@21_to_scratch) July 18, 2021
This tweet alone might tell how the feelings of several fans in the United States and the United Kingdom. 
Do they rescind the etching into the claret jug after that!?

— Enjoy The Walk Podcast (@enjoythewalkpod) July 18, 2021
Just wait until Morikawa calls it the FedEx Cup Club Championship in about 6 weeks

— Ryan Ballengee (@RyanBallengee) July 18, 2021
An absolute statement from Morikawa to call it the British Open right to their faces!

— No Laying Up (@NoLayingUp) July 18, 2021
Awful speech. Disrespectful…..

— Andy Lawson (@lawsonandy1980) July 18, 2021
Mistake on his part.. It's the Open Championship period. The champion golfer of the year not winner. 24 and inexperienced playing in the UK. He will realize this soon enough.

— Nancy Moroli (@goldenaspen) July 18, 2021
First major he drops the top of the wannamaker, now he calls his 2nd the British 🤣

— Greg Lloyd (@GregLloyd87) July 18, 2021
Hopefully the engraver put down Colin Montgomerie . That'll learn 'im

— Topper (@TheSecretDuffer) July 18, 2021
ADVERTISEMENT
Article continues below this ad
Some of them were really harsh, while a few of them wanted to cut him some slack. While we can say if Collin Morikawa made a mistake or not, what we can is that he truly deserved to lift the Claret Jug this year! 
ADVERTISEMENT
Article continues below this ad