The Open Championship 2021: Complete Breakdown of the Prize Money From Winner to Last-Place
Published 07/16/2021, 8:30 AM EDT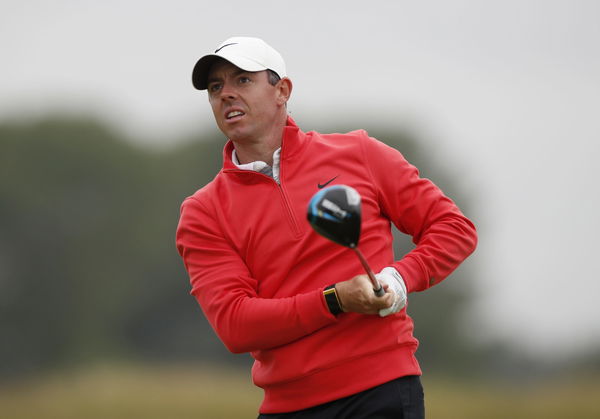 ---
---
The Open Championship is the oldest major in golf. It is also the oldest tournament in the sport which all together raises massive expectations for this event. There is always a different level of excitement when The Open begins, and here's everything you need to know about the tournament's prize money and champion's payout in 2021. 
ADVERTISEMENT
Article continues below this ad
The 149th Open Championship is being played at Royal St.George's in Sandwich, Kent, England. This venue is not new to the major as it has previously hosted the tournament 14 different times! 
Since it is a major, The Open Championship boasts a lucrative prize pool. The total prize money of the 148th Open in 2019 was $10.75 million. However, the R&A has made a significant increase to it in 2021. 
ADVERTISEMENT
Article continues below this ad
The total prize pool of The Open Championship 2021 is $11.5 million. This is an Open Championship record in terms of the largest prize money awarded. 
"We have increased the prize fund for The Open this year and believe that it fully reflects the Championship's stature in world sport," Martin Slumbers, Chief Executive of The R&A, said. 
Champion's payout at The Open Championship 2021
Since the total prize pool received a boost, the winner will see a significant increase in his share of the prize money. The winner of The Open Championship 2021 will receive a massive payday of $2,070,000. 
A $2.07M payout is huge! This is the largest in the history of The Open Championship! Furthermore, here's the payout the top five positions will receive at the final major of the year: 
| | |
| --- | --- |
| Position | Payout |
| Winner | $2,070,000 |
| Runner-up | $1,198,000 |
| Third place | $768,000 |
| Fourth place | $597,000 |
| Fifth place | $480,000 |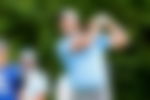 The prize money distribution is majorly aimed at players qualifying for the weekend. However, there is also a chance of more than 70 players qualifying, and in this case, the R&A has charted out a plan: 
"If more than 70 professional golfers qualify for the final two rounds, additional prize money will be added. Prize money will decrease by USD125 per qualifying place above 70 to a minimum of USD13,500."
Complete breakdown of the prize purse
1) $2,070,000
2) $1,198,000
3) $768,000
4) $597,000
5) $480,000
6) $416,000
7) $357,000
8) $301,500
9) $264,000
10) $238,500
11) $217,000
12) $192,500
13) $180,750
14) $170,000
15) $157,750
16) $145,000
17) $138,000
18) $131,500
19) $126,000
20) $120,000
21) $114,500
22) $108,500
23)  $103,000
24) $97,000
25 )$94,000
26) $90,000
27) $86,500
28) $83,500
29) $80,000
30) $76,000
31) $73,250
32) $69,500
33) $67,250
34) $65,250
35) $63,000
36) $60,500
37) $57,500
38) $54,750
39) $52,750
40) $51,000
41) $49,000
42) $46,500
43) $44,500
44) $42,000
45) $39,500
46) $37,500
47) $36,000
48) $34,500
49) $33,000
50) $32,250
51) $31,500
52) $31,000
53) $30,500
54) $30,000
55) $29,500
56) $29,100
57) $28,800
58) $28,600
59) $28,400
60) $28,200
61) $28,000
62) $27,900
63) $27,800
64) $27,700
65) $27,500
66) $27,300
67) $27,100
ADVERTISEMENT
Article continues below this ad
68) $26,900
69) $26,700
70) $26,500
ADVERTISEMENT
Article continues below this ad