Every Tattoo On Israel Adesanya and The Stories Behind Them
Published 12/24/2019, 2:46 AM EST
By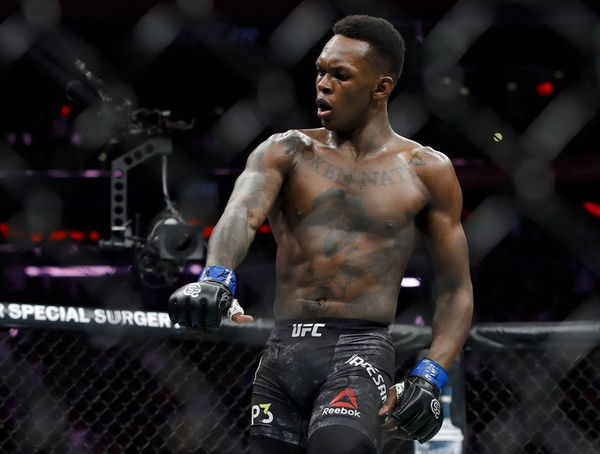 After the rise of Conor McGregor, UFC was waiting for its next global superstar who could entertain the fans on the mic, has an appealing persona, and can fight like a world-beater. Well, UFC 243 saw a superstar being born when Israel Adesanya danced his way into the octagon in front of sold-out Marvel Stadium. He went complete Super Saiyan and destroyed Robert Whittaker in his backyard to become the UFC Middleweight Champion.
ADVERTISEMENT
Article continues below this ad
They call him the Last Style Bender for nothing. Easily the most stylish fighter in UFC roaster at the moment, Adesanya does not shy away from rocking funky wardrobes while other fighters stick to custom made suits. Another aspect of Adesanya's style game is his tattoos.
How many fighters can you find in UFC roaster with a giant Deadpool tattoo on them! So let's take a look at all the intriguing stories behind the tattoos on the Last Style Blender.
ADVERTISEMENT
Article continues below this ad
Deadpool – the Spirit Animal of Israel Adesanya!
It's not a surprise anymore that Israel Adesanya is a super fan of anime and comics. He coined his name "Stylebender" from the comic's character the Last Airbender.
Nothing says he is a fan of comics more than the giant Deadpool tattoo he has on his body.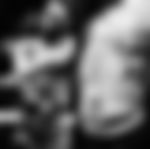 There are some similarities between Deadpool (the iconic Marvel character) and Adesanya. He is witty and charismatic on the mic, and he can fight. Talking about why he got the giant Deadpool tattoo on his body, Adesanya stated:
"It's a picture on a cover of the comic I saw one time. For whatever reason, I thought that looks cool, I want to put that on my body. I have always wanted Deadpool. He is funny, he is effeminate, he is a badass, also heals fast which I do as well."
Related: Conor McGregor tattoos
Impact of The Last Airbender and Naruto on Israel Adesanya
Adesanya's passion for the anime can be seen on the tattoo on his abdomen that takes inspiration from two different anime series. The Tattoo is a Ying and Yang in a Kurama Seal.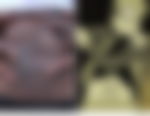 Yin and Yang inside the Kurama Seal represent the Ocean Spirits and Moon spirits from the animated series, The Last Airbender. Meanwhile, the Kurama Seal is inspired by another anime character, Naruto who has the exact tattoo on his abdomen, better known as Naruto Seal.
The History behind Broke Native
If you have followed Izzy long enough then you might have seen him dancing in the octagon after his wins. And of course who can forget his electrifying entrance at UFC 243. Adesanya made his entrance with a small performance along with his friends from childhood.
"Broken Native" was the name of the dance crew Adesanya was part of when he was young. However, Adesanya got the tattoo since he found a striking resemblance with the term Broken Native.
"Over the years I just realized that will be my whole life story. I have always been like the odd one out. The bat among the dogs. The pebble among the stones. As a native, I am broken."
This was the 2nd tattoo of Adesanya along with the map of Nigeria that goes on his chest.
Israel Adesanya might be the biggest fan of Avatar
On his right inner forearm, Adesanya has a tattoo of Toph Beifong, a character from Avatar. Adesanya has the tattoo since it's his favorite character from the show. According to the show, Toph Beifong is one of the most powerful earth-bending masters of her time.
Israel Adesanya has his reasons to be a Werewolf
Adesanya has an intriguing reason to become a werewolf. Adesanya is a dog lover. He also had a dog named "Millionaire" with whom he shares a special bond. He also believes that being a werewolf allows you to be the animal you love the most and be a human at the same time.
Adesanya has the tattoo of a werewolf on his left shoulder.
Latest: Conor McGregor Controversies
Israel Adesanya and his loyal friend
Izzy has a tattoo of his dog whom he named "Millionaire". Though Millionaire is no longer with Adesanya, Izzy pays the due respect by putting its tattoo on him with pride.
"We have been through much. if he could talk he will know way too much about me. He showed me loyalty throughout his life, so the best way I could show him loyalty is by putting him on me." 
The Kunta Kinte on His Back
Adesanya has a Japanese dragon tattooed on his back. He wanted to do the best one on his back and it seems he has found it. Though the tattoo is not completed, he has a clear vision of how it should look in the end.
ADVERTISEMENT
Article continues below this ad
Adesanya wanted it to be a bit African and hence he made it look like a crocodile.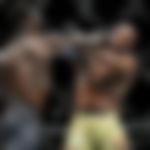 Israel Adesanya rarely has a clear vision before getting a tattoo. However, there is a subconscious reason that forces Adesanya to get a particular tattoo.
ADVERTISEMENT
Article continues below this ad
"A lot of my tattoos don't really have meaning. They just look cool. But the meaning kind of makes itself known to me later on after I get them."  says Adesanya about his tattoos.
However, when it comes to the octagon he has a clear vision of what he wants and when he wants. And that's what he did in the Marvel Stadium, he converted his visions into reality.