The French Open decided to postpone itself in such a manner that its dates were scheduled just a week after the completion of the US Open. This meant that the player most affected was Rafael Nadal – who was the defending champion at both the tournaments.
It was clear that he had the most points to defend and would also face the most fatigue as he was expected to go deep into both tournaments. Controversy has been erupting as everyone has accused the Roland Garros of being high handed in its decision making. Recently, the French Open decided to reimburse ticket money which led to doubts regarding the cancellation.
Gilles Simon, who is a French national and also a former top 10 player, opened up on the numerous complications that this will lead to. He believed that this might divide the players into camps. The biggest problem would be the participation of Rafael Nadal.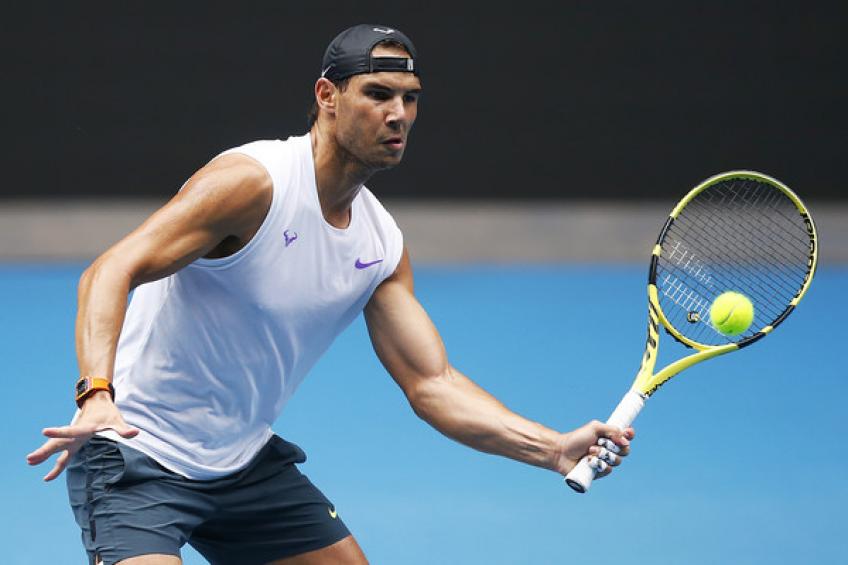 Know More – "Is This Even News?" – Kirsten Flipkens Plays Down Childhood Relationship With Rafael Nadal
What did Gilles Simon say about Rafael Nadal? 
Gilles Simon first opened up on the practical considerations. He believed that maintaining the quarantine rules would require a great degree of social isolation.
"Economically, the interest of the Fed is that it plays out, and if it can recover a little income from TV rights, I think it will. In camera it can be a lesser evil at first. There are Olympic sports where nobody is going to see them play but the guys are passionate and thoroughly into their stuff. We all prefer to play in a full Central, but sometimes there is not a rat on court 18, well I go anyway because I love tennis. The real question is rather that will decide Roland if all the players cannot come because of the sanitary rules. Is it going to play anyway?"
He maintained that calling international players was another logistical difficulty. Countries have been unequally devastated by the Coronavirus.
Know More – Carlos Moya Suggests Rafael Nadal Unlikely To 'Retire' Any Time Soon
"It's quite simple. If you have to do 14 days of quarantine in a hotel room when you arrive somewhere, you will need to train 15 days behind to be a bit close to attack. That means a tournament every month and a half. And three weeks before Roland, there is the US Open, which will also ensure that its tournament takes place. How are we going to play both? The American federation will approach the players, canvass some top players so that they come and we will end up with on one side all the Americans who favor the US Open, on the other the French who go to Roland, basically. Then ATP can choose to sanction one and not to award points, but if Rafa decides to do the other and the prize money is as important, what do you think will happen? Everyone thinks only of him."
He makes a lot of sense in what he says. These are actually the practical difficulties that will emerge. Do you agree with his opinions?