Everything You Need To Know About Fortnite Creative's Airport Simulator Map
Published 05/18/2020, 4:00 AM EDT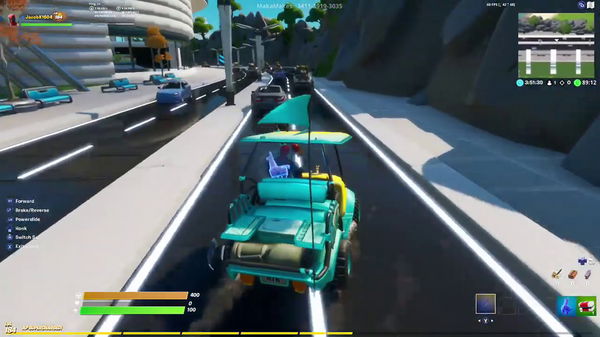 Since it's inception, Fortnite has continuously evolved to become one of the biggest battle royale games in the online gaming community. The game is renowned for its massive casual as well as the competitive player base, with registered players surpassing the 350 million mark lately.
ADVERTISEMENT
Article continues below this ad
Recently, Epic Games added a new social hub, Party Royale, that stands out for its no-violence policy. Players have instantly taken a liking as it provides a refreshing vibe to all sweaty players out there, allowing them to chill with friends by excluding battle royale elements such as weapons, builds, and destroying the environment. But actually, there is another not-so-popular hub in the game. Known as the Fortnite Creative hub, it has existed since 2018.
Fortnite Creative mode
ADVERTISEMENT
Article continues below this ad
This creative mode provides a necessary productive outlet for players to express their imaginations to the fullest. Players can build a customized world of their dreams within Fortnite, starting from scratch. MakaMakes is one such player. He is the true master of the Fortnite Creative Mode, having created multiple virtual spaces. These range from virtual vacation-themed, science-fiction based spots to even maps featuring death runs and challenges.
The Airport Simulator experience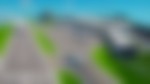 One of MakaMakes' latest creation is the unique Airport Simulator map, which he spent an enormous amount of time crafting. Currently, amidst the COVID-19 crisis in real life, players can experience all the physical elements and procedures of boarding a flight in a virtual airport. Car parks, ticket purchases, baggage screening, security checkpoints, duty-free shops, etc. this virtual airport has it all. For those interested in how the Fortnite content creator designed his concept from scratch, here's the YouTube video for it.
Watch: Tfue vs Aydan 1v1 Fight In Fortnite
How to play the Airport Simulator
There are only a few simple steps you need to follow for a virtual experience at MakaMakes's airport. These are:
Select the Creative Mode from the Main Menu in Fortnite, but first, you need to run the game, obviously.
After entering the Creative hub, you will be asked to select a server. Choose "Create."
ADVERTISEMENT
Article continues below this ad
Then reach out to the featured rift/portal, enter the code 1854-0566-2178, and select "Accept."
It will gain you access to the waiting area in the lobby. Shortly after that, you will be able to experience the Airport Simulator in Fortnite.
In case you're looking for a detailed walkthrough of the Airport Simulator's entirety, YouTuber Mustard Plays has one for you.
ADVERTISEMENT
Article continues below this ad
Moreover, if you're looking to create your own hub using Fortnite Creator mode, you can check out MakaMakes' video on the topic by clicking here. These creative hub maps provide a whole different aspect to Fortnite, where players can invest their time exploring and ingesting the artistic content.